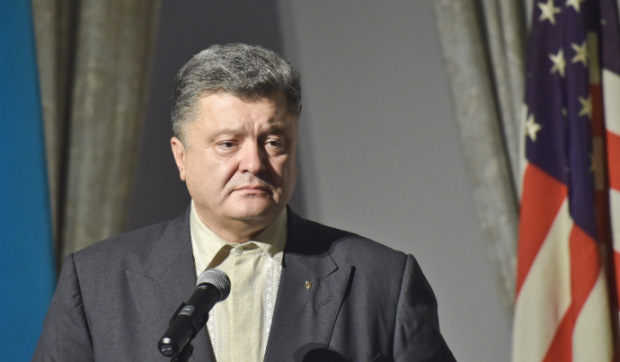 President Poroshenko addresses the UN Sustainable Development Summit on Sunday / Photo from president.gov.ua
"Each day of the war in Donbas costs us around $5 million that we could have invested into sustainable development. And the crisis with internally displaced persons, 1.5 million people, is the biggest problem not only for Ukraine, but also for the whole region," he said at the summit in New York.
In his words, Ukraine aspires to peace and prosperity and, together with partner states, exerts maximum efforts to settle the conflict by peaceful diplomatic means.
"After putting an end to the military aggression, establishing peace and restoring Ukraine's full sovereignty over Donbas region and Crimea, it will be extremely important to bring millions of people back to a normal life, restore economic and social infrastructure on sustainable development principles," he said.
"Ukraine stands ready to accomplish this uneasy task and calls upon all international partners to cooperate towards this end," he added.