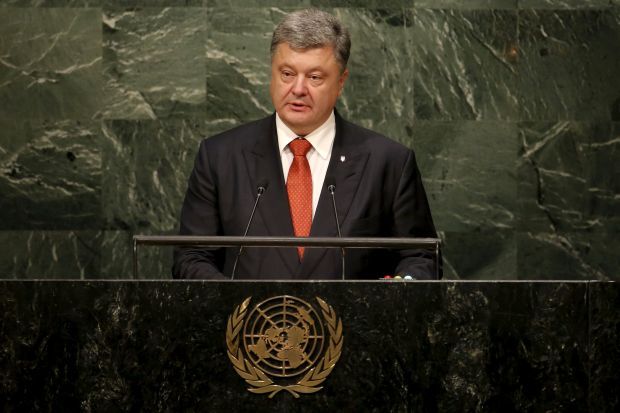 REUTERS
The Russian delegates labeled Poroshenko's speech as "overtly politicized and aggressive," the source said.
Only one Russian diplomat remained in the hall, he added.
Answering the question why there was the diplomat left instead of the delegates, the source said: "The Russian side is in the habit of hearing its opponents and not leaving their speeches without attention."