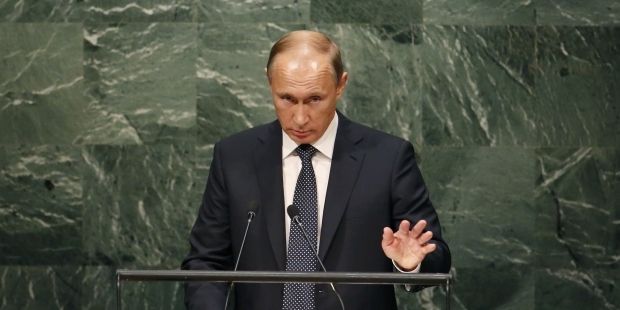 REUTERS
"Threats and weapons will not ensure Ukraine's integrity. But it needs to be done. There is a need for genuine respect for the interests and rights of people in Donbas, respect for their choice, for [securing] agreement with them, as sealed in the Minsk accords, the key elements of political order in the state," Putin said in his speech at the UN General Assembly on Monday.
Putin stressed that the Minsk agreements are the main precondition for resolving the Ukrainian crisis.
According to him, this is the guarantee that Ukraine will develop as a civilized nation, as the most important link in building common security space and developing economic cooperation in Europe and Asia.