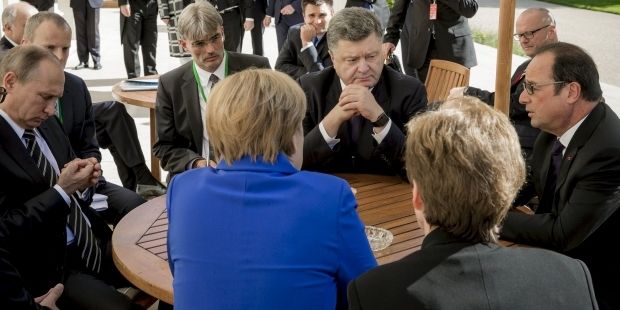 REUTERS
He said that the talks had covered the implementation of the Minsk agreements, which was considered in "four dimensions."
He named security as the first "dimension." "We wanted to receive the guarantees that the withdrawal of the light weapons, which has been agreed not long ago, would begin with the start of tomorrow, and a similar process would be launched regarding high caliber [weapons]," he said.
Another aspect, according to him, is safe and free access of the OSCE Special Monitoring Mission to "the entire territory of Ukraine." What is more, measures will start to clear landmines, and drones will continue their flights, he added.
"Today we've been able to take further steps to prevent casualties in the violent conflict," he stressed.