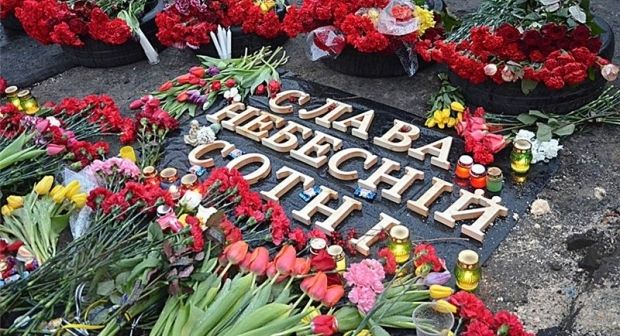 Photo from volyn.ua
The draft law registered under No. 2022a was supported by 239 out of 320 MPs registered in the session hall, according to an UNIAN correspondent.
The law strengthens the social protection of family members of those killed or died as a result of injuries, contusion or other health damage received while participating in the Revolution of Dignity. They are granted status and social benefits similar to those of war veterans, and guarantees of their social protection. The law stipulates that such status and state social guarantees do not apply to the families of the police officers and riot policemen, internal troops, military personnel of the Armed Forces of Ukraine and other military formations, who were killed or died of wounds, injuries, contusion or other damage to health, received while on duty during the Revolution of Dignity.
The explanatory note to the document states that about 100 people were killed in fighting for freedom and democracy during mass rallies from November 21, 2013, to February 21, 2014, who were later called the Heavenly Hundred Heroes.
"Meanwhile, the Heavenly Hundred Heroes have elderly parents and young children who have lost their breadwinner, aren't socially protected and still do not have legally defined status," the note says.