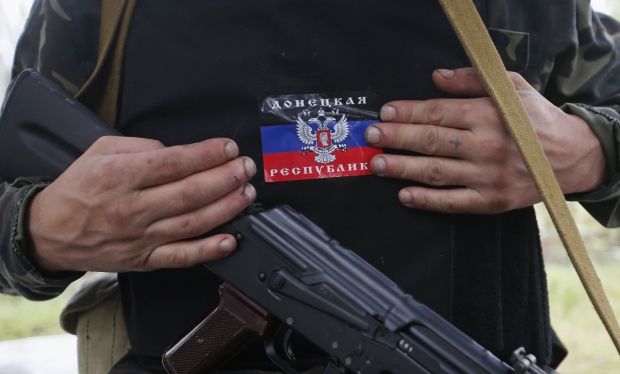 REUTERS
"We are pleased to note that the LPR's proposal to postpone the elections in Donbass to February 21, 2016, on condition that the Kyiv fulfills all political points of the Minsk-2  agreement has been taken into account by the Normandy Four. We have studied the statements and recommendations by Ms Merkel and Mr Hollande following the Paris Summit on October 2. We have held consultations with the representatives from the OSCE and Russia here in Minsk today. We received instructions from our leaders A.Zakharchenko and I.Plotnitsky," reads the statement.
It is noted that the militants agreed to postpone the October 18 and November 1 "elections" until next year.
The militants said that "during that period, Ukraine is be obliged to fulfill all the obligations undertaken under the Minsk Agreement. Namely, to provide special status to Donbas, to prevent prosecution and punishment of persons - participants of the events in the Donetsk and Luhansk regions, as well as to re-vote on a new version of Constitutional amendments, which are to be agreed with us."
As UNIAN reported earlier, President of Ukraine Petro Poroshenko met with the leaders of parliamentary factions on Monday, declaring that the militants would announce cancellation of pseudo-elections in Donbas on October 6.
On October 2, Paris hosted a meeting of leaders of Ukraine, France, Germany and Russia on the situation in Donbas.
Read alsoPoroshenko, Cameron: Fake elections in Donbas undermine Minsk agreementsPoroshenko said that the participants ruled out pseudo-elections on October 18 and November 1, agreeing that such elections should be held only according to the Ukrainian legislation.
In turn, French President Francois Hollande said, the parties agreed during the negotiations that a "separate law" should be enacted to hold elections in the so-called "DPR" and "LPR."