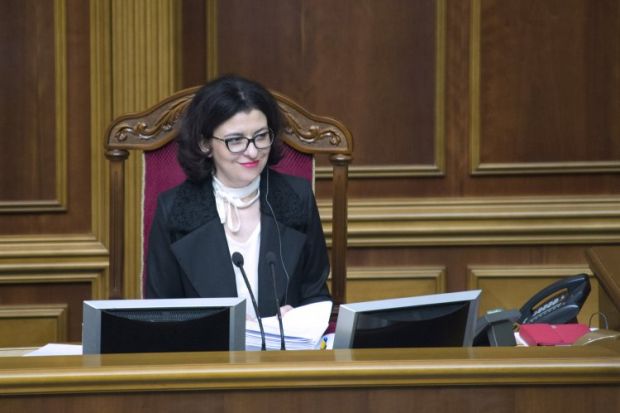 MP Syroyid says that the Central Election Commission's term has expired more than 12 months ago / Photo from UNIAN
"The CEC members should be changed irrespective of election laws. The CEC's composition has been illegitimate for more than a year. These people [CEC members] are appointed for a certain period, and their term has expired. In fact, any decisions taken by the Central Election Commission could be disputed as they continue work after their term has expired," Syroyid said at a press conference in Kharkiv commenting on a CEC decision to disband the Kharkiv regional election commission.
"If one had something to say in support of [the CEC after the expiration of their term] during the presidential and parliamentary elections, as there were no government institutions that could appoint a new CEC, then the situation is unjustified now when it goes about local elections, I believe," she said.
She assumed that a new CEC had not been appointed as some individuals "continue benefitting from having obedient people at the CEC to guarantee, protect their own results."
As UNIAN reported, the Kharkiv regional election commission was disbanded on October 9 after it had repeatedly declined to register lists of candidates from the Opposition Bloc running for Kharkiv regional council.