Expert group on countering pro-Kremlin propaganda arrives in Kyiv
A group of experts working within the European External Action Service on issues related to countering the Russian propaganda has arrived in Kyiv, Ukrainian online newspaper Europeiska Pravda reported referring to a posting of the EU Delegation on its Twitter page.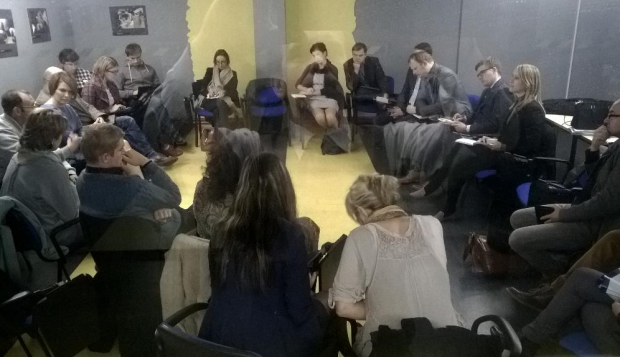 twitter.com/EUDelegationUA
It is reported that the experts have met with representatives of the Ukrainian media and NGOs, as well as the Ukrainian authorities.
The EU's task force set up to counter Russian propaganda launched its full activity in September.
The experts are tasked with communicating and promoting the EU policy in the framework of the Eastern Partnership; enhancing independent media; boosting the EU capacity to anticipate and respond to misinformation.
The EU team to fight Russian propaganda is headed by Czech journalist Jakub Kalensky.
If you see a spelling error on our site, select it and press Ctrl+Enter