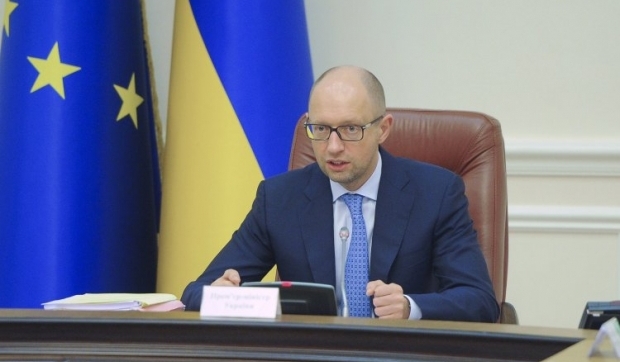 Photo from UNIAN
"I would like to put forth a motion for consideration by the government and the parliamentary coalition. According to the law on the Cabinet of Ministers, the prime minister has the constitutional authority to introduce two ministers without creating ministries. That is the introduction of political positions of ministers who will be commissioned to carry out organizational, political and administrative functions," Yatsenyuk said.
A lot of questions about medical and psychological rehabilitation of ATO participants, about real protection of those who defended and are defending the country were raised during meetings with representatives of the National Guard, the Interior Ministry and the Defense Ministry after Ukraine officially marked its first Defender of the Fatherland Day on October 14, he said.
This minister will coordinate the work of key security, defense, law enforcement and social agencies to ensure that the defenders of Ukraine entitled to benefits and social guarantees receive are provided with them, he said.
"I publicly appeal to the parliamentary coalition, the Defense Minister, the Interior Minister, non-governmental organizations and Cabinet members with the request – name your nominees for the Minister for ATO affairs, who will coordinate the work of medical, psychological and social rehabilitation for 131,000 ATO participants enjoying this status. It is a political post – without the creation of a respective ministry. The minister will be empowered to coordinate the activities of the Defense Ministry, the Interior Ministry, the Ministry of Health, the Ministry of Regional Development, the Ministry of Social Policy, so that all ATO participants could have all the benefits envisaged by legislation," he said.
Yatsenyuk also promises that he will nominate a candidate for the post of the minister as soon as he gets proposals as for the candidate, and this may happen at the nearest plenary session of the Verkhovna Rada.
"At the first plenary session of the Verkhovna Rada after I receive your suggestions, I will table a motion in parliament to appoint the minister for ATO affairs," he said.