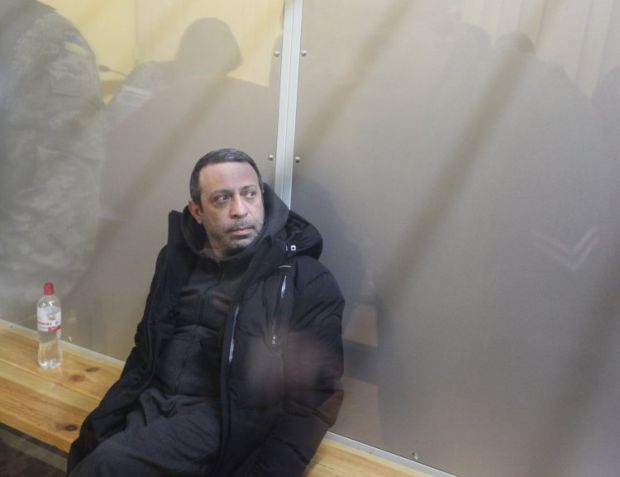 Korban's letter from detention center published / Photo from UNIAN
"In our long-suffering country, ordinary people rarely come out to protest in support of a politician. Therefore, it is difficult to convey my warm feelings and the responsibility that I feel," wrote Korban in a letter published on Oksana Tomchuk's Facebook page.
Korban branded as "farce" yesterday's hearings in Novozavodskiy court in Chernihiv. However, he noted that his lawyers fought as "true professionals."
"For the first time the example was shown of the adversarial proceeding. The system collapsed under the attack of intelligence - prosecutors had no arguments left, while the judges shuffled four times during the proceeding," Korban wrote.
Read alsoKorban released from court room, taken to undisclosed locationHe also thanked the media "for their attention to my modest person," as well as for the opportunity to show the true causes of what is happening, and not "lies about me that the PGO, SBU and other performers of a criminal will are trying to distribute."
"I am confident that everything will be decided as it should be in the near future," wrote the Korban.
Nearly 3,000 people from across the country gathered today for a Kyiv rally protesting against political repression, outside the Verkhovna Rada. When the information leaked on Korban's exact location (a pre-trial detention center of the SBU on Askold lane, the protesters moved there. Under pressure from the public and MPs from UKROP Party, Korban was allowed to meet with his lawyer Oksana Tomchuk.