Poroshenko: Judicial reform changes to Constitution to be finalized soon
Ukrainian President Petro Poroshenko promises that draft amendments to the Constitution that will introduce judicial reform will be submitted to the National Reforms Council early next week and then they will be tabled in parliament, according to an UNIAN correspondent.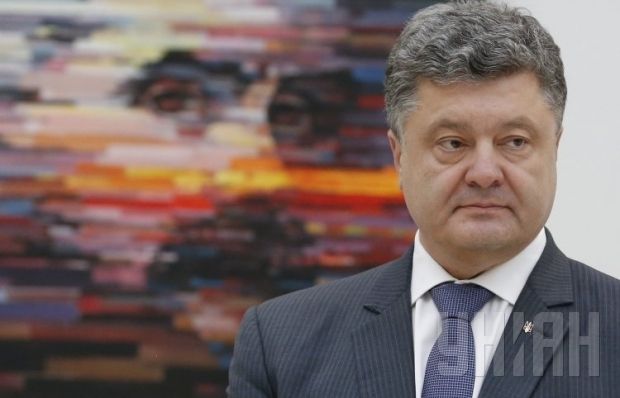 Photo from UNIAN
"I will finalize the draft amendments soon and submit them to the Verkhovna Rada. As early as the beginning of the coming week, we will consider them at the National Reforms Council and summarize all the suggestions. And I think that they will be ready for consideration [by the Verkhovna Rada] the same week," Poroshenko said at a meeting with students and lecturers of Taras Shevchenko National University in Kyiv on Friday.
"The Constitutional Commission has already prepared the draft amendments to the Constitution that are needed for judicial reform," Poroshenko wrote on Twitter later.
"We've inherited corruption and dependence of the judicial system on oligarchs. But we'll have to change the rules of the game," he tweeted.
"The process of purging the judiciary has begun," he wrote.
According to the president, each judge will not only undergo examination and take a test, but will also have his or her income declaration verified.
"There will be another reason for the dismissal of a judge if he or she is unable to prove the sources of income and property!" he tweeted.
The president pledged that the judges would be deprived of immunity and would have the same rights and obligations as other citizens.
"Neither the president nor parliament will be engaged in the appointment, dismissal and transfer of a judge to [another court]. It is the High Council of Justice that will decide on the appointment and dismissal of judges. The judiciary will become independent," he wrote.
According to the president, the law on a fair trial has become the first phase of the reformation of the judicial system.
If you see a spelling error on our site, select it and press Ctrl+Enter