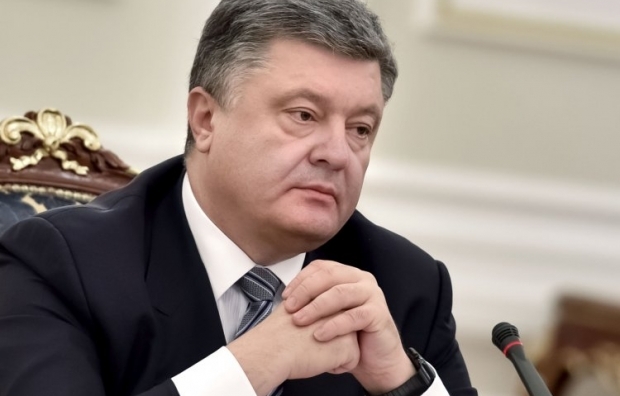 Poroshenko reiterates Ukraine strictly abides by the agreements / Photo from UNIAN
"These attempts to disrupt the Minsk agreement – not only by provoking the Ukrainian military with subversive activity, not just by shelling our territory with the use of the weapons that should have been withdrawn long ago, not just by barring the OSCE Special Monitoring Mission from visiting observation posts and weapon storage locations and by denying access to the non-controlled section of the Ukrainian-Russian border – demonstrate that risks and threats to national security, sovereignty, territorial integrity and independence of Ukraine remain considerable," he said at a meeting of the National Security and Defense Council in Kyiv on Wednesday.
The president also said that Ukrainian troops in Donbas are allowed to return fire if attacked by Russian-backed militants.
"The Ukrainian servicemen have a firm order to fight back the enemy in case of a threat to their life amid attacks. We will not let the enemy take us by surprise," he added.
At the same time, Poroshenko stressed that those were only defensive actions. Despite provocations by pro-Russian militants, Ukraine strictly abides by the agreements for the sake of the establishment of peace.