Poroshenko: Combat readiness raised amid escalation in Donbas
The Ukrainian Armed Forces are put on higher alert in the wake of escalation in eastern Ukraine, Ukrainian President Petro Poroshenko said in an interview with the country's major TV channels on Sunday.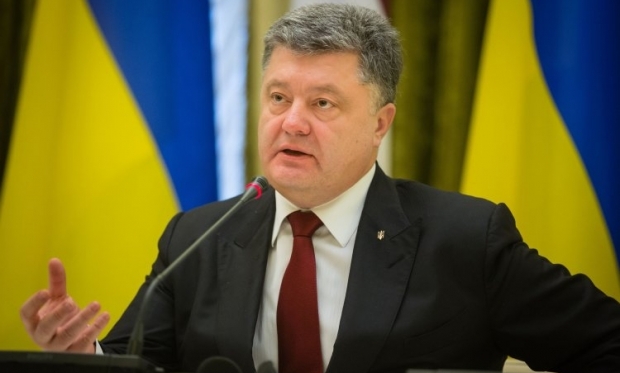 We have dramatically increased the level of took steps that army will use for defense - Poroshenko / Photo from UNIAN
"We do see a solid demonstration of the escalation of the situation in the east. The number of attacks has increased, and our response was instantaneous. I have given a very clear order, that, when facing a threat to the life of the Ukrainian military, our soldiers, our heroes, the Ukrainian military have the right to return fire. And this had corresponding results: four sabotage and reconnaissance groups of militants were terminated, one of which came 80 meters close to our observation post. And our military were absolutely professional, they let them get close (it was the nighttime, but they [the Ukrainian troops] were equipped with thermal imagers), responded, and the sabotage and reconnaissance group was terminated," said Poroshenko.
Read alsoPoroshenko: U.S. radar stations will save lives of servicemen and civiliansThe president also stressed that some IDs confirming the attackers' Russian citizenship were found among terrorists' belongings that were left behind.
"We have dramatically increased the level of combat readiness and [taken] the steps that the Ukrainian army will use for defense," said Poroshenko.
He noted that the meetings with the OSCE SMM will be held on Sunday and Monday, to report intelligence data on locations where the militants store heavy military equipment and artillery they had had failed to withdraw from the contact line.
If you see a spelling error on our site, select it and press Ctrl+Enter