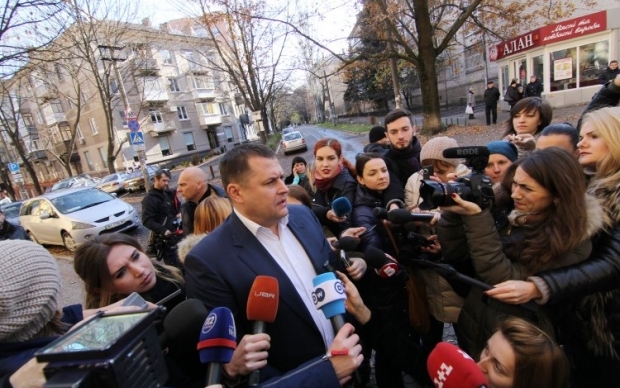 Dnipropetrovsk has elected UKROP Party member Filatov as its mayor / Photo from UNIAN
"According to OPORA observers who worked at all polling stations in Dnipropetrovsk, the results of the second round of voting on November 15 are the following: Borys Filatov has 53.76%, or 184,724 votes, and Oleksandr Vilkul has 46.24%, or 158,897 votes," OPORA coordinator for election and parliamentary programs Olga Aivazovska wrote on Facebook.
According to Aivazovska, this data originates from initial protocols from the polling stations where OPORA observers were working.
OPORA claims that there should be no errors in the mayor election's results, as the information covers all the polling stations in the city.
Результати паралельного підрахунку голосів за даними спостерігачів ОПОРИ, які працювали на 100% виборчих дільниць у Дніп...

Posted by Ольга Айвазовська on 15 ноября 2015 г.