Erdogan responds to Russia's personal accusations in oil trade with ISIS
Erdogan responded during his Qatar visit to the Russian Defense Ministry's accusations by saying no one had the right to "slander" Turkey by accusing it of buying oil from Islamic State, according to Reuters.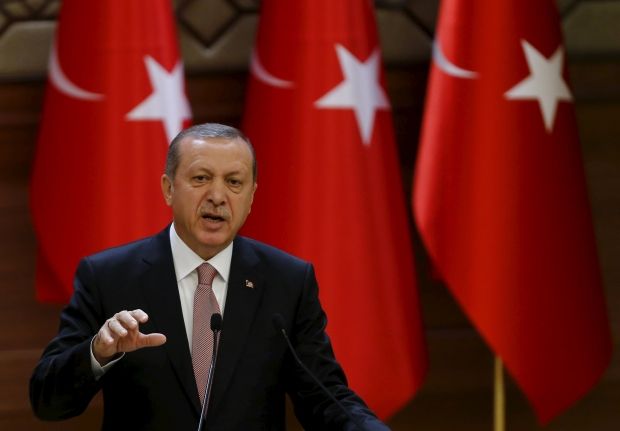 REUTERS
Erdogan stressed that he would stand down if such allegations were proven to be true, Reuters reports.
However, the Turkish President added that he did not want relations with Moscow to worsen further.
Erdogan went on to say he was not that unprincipled to trade oil with terrorists.
As UNIAN reported earlier, the Russian Defense Ministry directly accused on December 2 the top Turkish officials, including President Erdogan, as well as his family, in complicity in "criminal business" of illegal extraction and transportation of oil from ISIS-controlled areas of Syria and Iraq to Turkey.
Read alsoCNN: Erdogan says Turkey won't apologize for downing Russian warplaneThe escalation of Russian-Turkish relations has not stopped since the downing of the Russian Su-24 bomber on Turkish-Syrian border by the Turkish Air Force following reported violations of the country's airspace. 
If you see a spelling error on our site, select it and press Ctrl+Enter