Poroshenko praises Ukraine's army on Army Day
Ukrainian President Petro Poroshenko has greeted the Armed Forces of Ukraine on Army Day marked in Ukraine on December 6 and thanked military personnel for bravery and self-sacrifice during their service in Donbas, eastern Ukraine.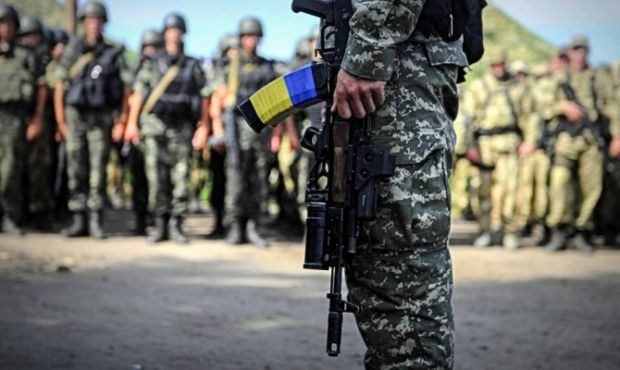 Ukraine marks Army Day on December 6 / Photo from upogau.org
"Let me thank all the servicemen of the Armed Forces of Ukraine for faithfully doing their constitutional duty, for bravery, heroism and self-sacrifice demonstrated during the Anti-Terrorist Operation in Donetsk and Luhansk regions," the president said in a statement on Sunday.
"On this day, we bow our heads in commemoration of the soldiers who have given their lives for our blessed Ukrainian land. Eternal glory to them!" he added.
Poroshenko expressed gratitude to the veterans of war and military service for their active civil position in training of new soldiers and a significant contribution to the restoration of the Ukrainian army's combat capability.
In Poroshenko's words, the Ukrainian army has again revived amid war and "broken the aggressive plans of the enemy armed to the teeth."
Poroshenko stressed the combat-ready Armed Forces of Ukraine was an achievement and merit of millions of Ukrainians, true patriots of their country, who daily contribute to the development of the army by skillfully fighting on the front line, training at military grounds and working at the defense industry's plants.
If you see a spelling error on our site, select it and press Ctrl+Enter