Poroshenko pledges to return Crimea by way of diplomacy and justice
Ukrainian President Petro Poroshenko claims that Ukraine will have Crimea back by using international legal mechanisms, as well as judicial, political, and diplomatic means.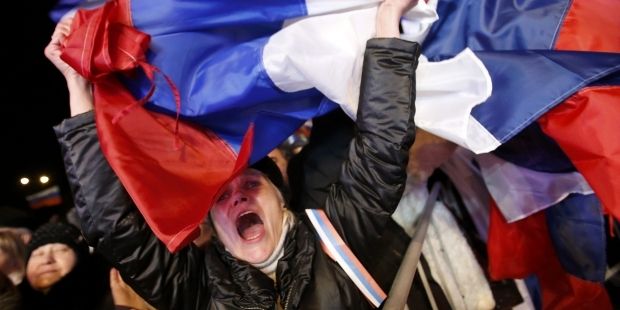 Crimean Tatars are under terrible pressure in Russian-occupied Crimea now / Photo from stuttgarter-zeitung.de
"I will do everything to ensure the return of Crimea through the strategy we've worked out with the use of international legal mechanisms, including those we've elaborated in Paris, by way of justice, politics and diplomacy. There is no alternative to that way," Poroshenko said in an interview with Ukrainian TV channels on Sunday.
In his words, it is not a matter of one day.
"For Putin, Crimea is an area that must be inhabited by natives of Siberia, who are quickly being relocated to Crimea now, or be turned into a large military base. For me, it is Ukrainian territory. Crimeans are Ukrainians," he said.
"We must do everything possible to defend the rights of Crimean Tatars, who are under terrible pressure in Crimea now," the president said.
"We cannot allow freight to be delivered to the occupied peninsula without proper control. That's why on November 3, I asked the government to introduce a regime when customs checkpoints are closed for trucks," he added.
If you see a spelling error on our site, select it and press Ctrl+Enter