Biden: No single democracy where cancer of corruption prevalent
U.S. Vice President Joe Biden claims there is no democratic country in the world where corruption is prevalent, according to an UNIAN correspondent.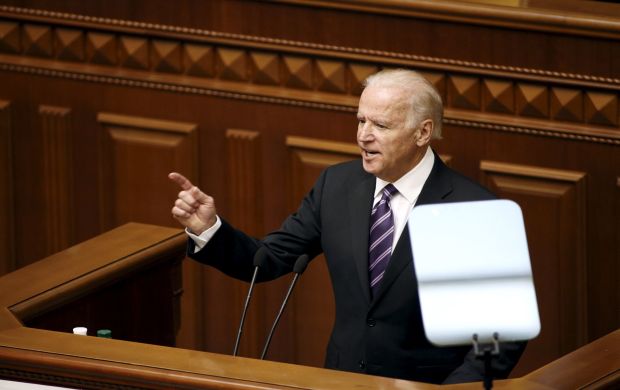 REUTERS
"You cannot name me a single democracy in the world where the cancer of corruption is prevalent. They are thoroughly inconsistent," he said in the Verkhovna Rada in Kyiv on Tuesday.
In particular, Biden called for judicial reform in order to ensure that those responsible be brought to justice and to make senior elected officials "remove all conflicts between their business interests and government responsibilities."
"Oligarchs and non-oligarchs must play by the same rules," Biden added. In his words, they have to pay taxes and not to resort to pressure on judges.
"Corruption siphons away resources from the people," he said.
He reiterated that the United States supports Ukraine in its fight against corruption and is ready to allocate new $190 million for rooting out corruption in the country. In total, this is almost $760 million in direct aid in addition to U.S. loan guarantees.
At the end of his speech, he quoted part of the poem "Zapovit" [The Testament] by Ukrainian poet Taras Shevchenko. "Then, in the mighty family of all men that are free, maybe sometimes, very softly you will speak of me," he cited the verse.
If you see a spelling error on our site, select it and press Ctrl+Enter