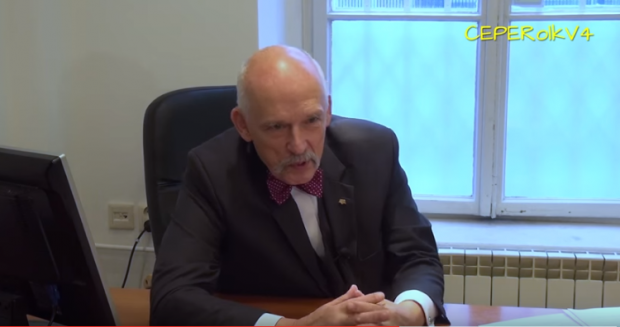 facebook.com/janusz.korwin.mikke
"A lot of Russian TV channels asked me for interview. It will be great!" the politician wrote on Facebook.
He also said that he was welcomed in Simferopol.
"The welcome was very nice. Tomorrow, I will meet with the authorities, the representatives of the Crimean Tatars, and many others. The Crimean Communists opposed my visit, and even wanted to organize a demonstration," he said.
Janusz Korwin-Mikke is a conservative liberal. He is often called a pro-Russian politician. He is also known for his outrageous statements and actions.
As UNIAN reported earlier, he accused Europe of absurd policy resulting in flood of "human garbage" during his speech at the European Parliament. He also claimed that he became MEP to "destroy the EU from the inside."
In late October, European Parliament's Bureau unanimously confirmed fines and suspensions for MEP Janusz Korwin-Mikke for Nazi salutes and inappropriate statements.