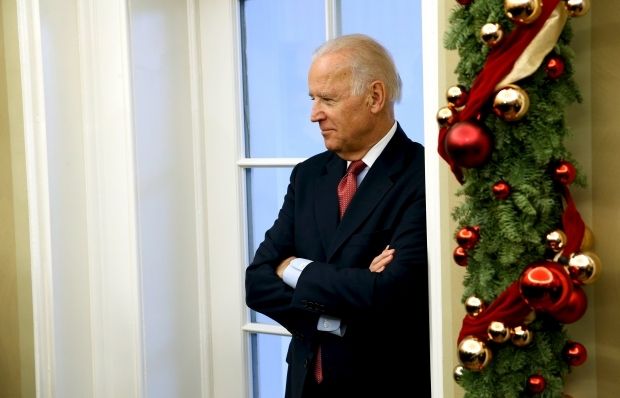 REUTERS
Biden's visit to Ukraine this week on a dual mission of assuring continued support against Russian aggression and saying continued Western backing will rely on Ukraine doing more to fight corruption was met with stories by Vice, the Wall Street Journal, and the New York Times that renewed questions about Hunter Biden's work since 2014 for Burisma Holdings, Bloomberg wrote.
During an interview with Bloomberg on Air Force Two on the flight back to Washington on Tuesday, Biden said that "I don't have any doubt about my son" in terms of the propriety of his work, and that "no one has ever raised that with me in Ukraine and no one I met with, no one has any doubt about my abhorrence of corruption and no one has any doubt that I don't have any interest in any endeavor."
"I don't talk to my son" about his work, the vice president said, adding that over the years both Hunter and his late son Beau made it their practice not to discuss professional endeavors that might have any connection to Biden's work in the Senate or the White House "for fear that it would somehow indirectly compromise me."
Biden said when it comes to his family, "They all know the rules: That, you know, you can never, ever, ever, even indirectly, put me in a compromising position."