MEP Austrevicius says EU-Ukraine relations developed as never before
Member of the European Parliament (MEP), Lithuanian politician, diplomat, civil society activist and Co-Chair of the informal group "Friends of European Ukraine" Petras Austrevicius claims that relations between the European Union and Ukraine have become so deeply institutionalized and developed as never before.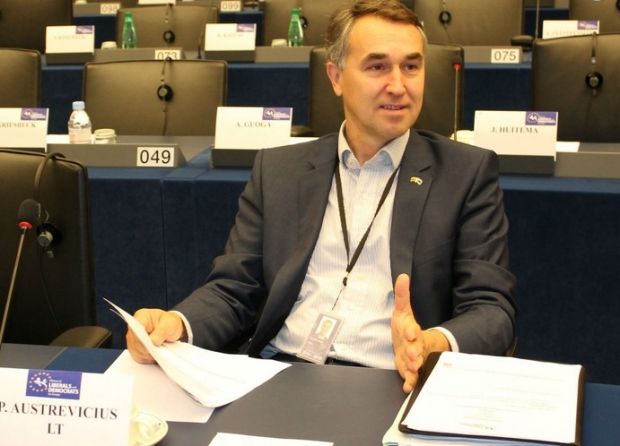 Member of the European Parliament and Co-Chair of the Friends of European Ukraine group Petras Austrevicius / Photo from austrevicius.lt
"The last year the first one when formally Association Agreement between EU and Ukraine came into force. Never before relations were so deeply institutionalized and developed. Now we speak to each other as real partners," he said in an interview with UNIAN.
He particularly noted changes in cooperation between Ukraine's Verkhovna Rada and the European Parliament.
"We have developed much better dialogue with our Ukrainian colleagues than before. I noticed that we began to speak increasingly the same language. Finally I see more trust and readiness to speak openly about problems and look for solutions but not to hide them," he said.
Austrevicius says that EU expects that Ukraine will continue with reforms and change because it is only way forward.
"To implement many reforms you need to have a working coordination system which is results oriented. Hesitation to make decisions and resistance from the old system are still present and must be reversed," he said.
In his words, a positive decision on visa liberalization is an important message to the Ukrainian people.
"There will be no separate [from Georgia] vote on this issue [the visa liberalization] in EP, but we hope to have more general discussions about security, the political and economic situation in Ukraine and around," he added.
Speaking about EU sanctions against Russia, he said that they remained to be an important process to be observed.
If you see a spelling error on our site, select it and press Ctrl+Enter