Ukraine invites UN assessment mission to Donbas
Permanent Representative of Ukraine to the United Nations Volodymyr Yelchenko has invited a UN technical assessment mission to Donbas to study the situation in eastern Ukraine in view of the possibility of deploying a peacekeeping mission there.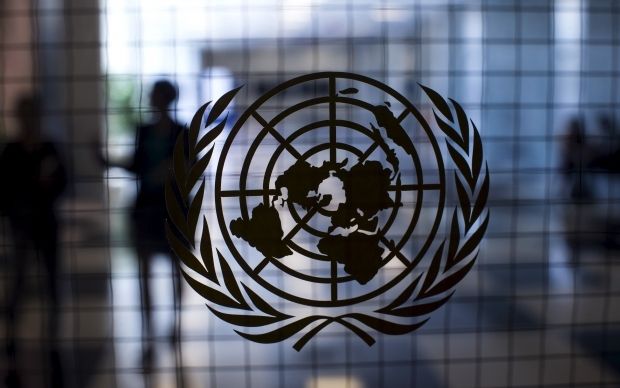 REUTERS
Yelchenko announced this while presenting his credentials to UN Secretary-General Ban Ki-moon on Monday, January 4, the Permanent Mission of Ukraine to the UN reported.
During the meeting Yelchenko spoke in support of a more active role of the UN in countering Russian aggression against Ukraine. He stressed that one of the possible ways the UN could engage in the de-escalation of the conflict in Donbas would be the deployment of a peacekeeping operation there.
"We are ready to discuss the mandate and other aspects of such an operation. In order to analyze the situation on the ground we invite the assessment mission of the UN Secretariat to visit Ukraine," Yelchenko said.
The establishment of the UN mission in support of the implementation of the Minsk agreements in Ukraine could be another possible area for cooperation, Yelchenko said. In his words, this mission could be engaged in coordination of a land mine clearance operation in the east of Ukraine due to the UN's huge experience in that area.
The parties also discussed the Ukrainian agenda in the UN Security Council.
Yelchenko mentioned that one of Ukraine's priorities would be to promote consistent adherence to the UN Charter, in particular to the respect for territorial integrity and political independence of states. Moreover, he stressed that Ukraine would pay special attention to peace and security in Africa and the Middle East, counterterrorism, protection of civilians in armed conflicts, and nuclear non-proliferation.
If you see a spelling error on our site, select it and press Ctrl+Enter