Russia refuses to go to PACE session
The Russian delegation will not attend the winter session of the Parliamentary Assembly of the Council of Europe in Strasbourg, according to the decisions of both houses of the Russian Parliament, RBC news agency reported on Monday citing the Chairman of the State Duma, Sergei Naryshkin.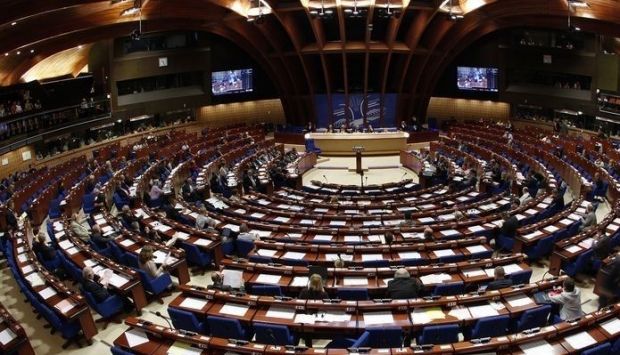 REUTERS
"The discussion over Russia's participation started at a Friday's meeting of the Security Council (...) The Foreign Ministry addressed the meeting presenting several options, including not going at all, or going with a limited number of delegates (...) We don't want to go to Strasbourg to get yet another political spanking," the source close to the leadership of the Federation Council has told RBC.
The decision to boycott the meeting, taken by the leaders of both houses of parliament, with the support of all factions, is final, the source said.
Read alsoRussia refuses to go to PACE session without "prospects" for full participation
The Russian delegation is ready to participate in PACE session only if it regains all authority, according to Leonid Slutskiy, head of the Duma's committee on CIS affairs, deputy head of the Russian delegation to the PACE.
"We will not tolerate discrimination, while any sanctions against Russia are unacceptable," he said.
"At the present time the letter is being sent to the head of PACE Anne Brasseur signed by the speakers of [both] houses of the Russian Parliament stating that the request for regaining authority of the delegation of the Russian Federation for 2016 will be sent later. We will skip the January session," said the official, according to RIA Novosti.
Session of the Parliamentary Assembly of the Council of Europe (PACE) kicks off in Strasbourg next week, on January 25.
As UNIAN reported earlier, PACE can become the first international body, which will not retain formal restrictions imposed against Russia. Russia may get such a "fictitious victory" Russian Federation by simply not sending their delegation to Strasbourg for a winter session.
It should be reminded that the Russian delegation is now under PACE sanctions, imposed in April 2014 due to the annexation of Crimea. According to the relevant resolution, the Russian deputies were deprived of the right to vote in the PACE, as well as the right to be represented in its governing bodies. Since then PACE has extended the sanctions against the Russian delegation twice, urging Moscow to return Crimea, stop military aggression in Donbas and withdraw Russian troops from the territory of Ukraine.
If you see a spelling error on our site, select it and press Ctrl+Enter