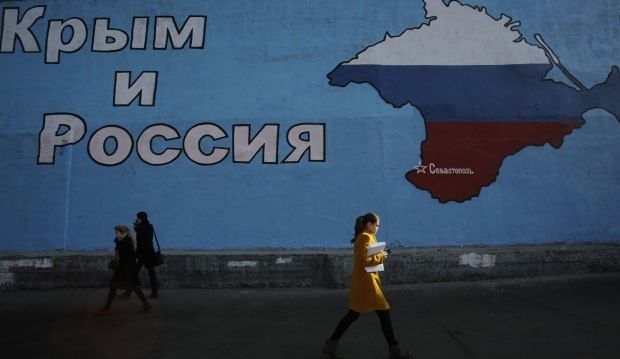 REUTERS
"We have obtained information from reliable sources that between January 5 and January 9, four groups, five to seven people each, arrived in Crimea. The people belong to the Terek spec-ops unit trained at the base in Gudermes (Chechnya, Russian Federation). Their task is to conduct a number of terrorist attacks in Crimea, so that the Russian authorities could accuse Ukraine and the Crimean Tatars, in particular," he said.
Osmaev added that that the terrorist attacks aim at accusing Ukraine of disrupting the Minsk agreements and starting a full-blown offensive from both the annexed Crimean peninsula and the occupied parts of Donbas.
According to Osmaev, the terrorists are scheming terrorist attacks at the Kuibyshev and Central markets in Simferopol, on Angarsk pass of a Simferopol-Yalta highway. Orthodox churches in Simferopol may also be attacked, as well as some old warship in the Sevastopol naval port.
Read alsoDzhemilev arrested in absentia in occupied CrimeaIn turn, the press officer of the International Peacekeeping Battalion named after Dzhokhar Dudaev, Amina Okueva, said that, in order to discredit the Ukrainian authorities and the Crimean Tatar leaders, the Russian security services are increasingly attempting to present the Muslims of Ukraine, especially the volunteers taking part in the Anti-Terrorist Operation in the east of Ukraine, as ISIL allies.