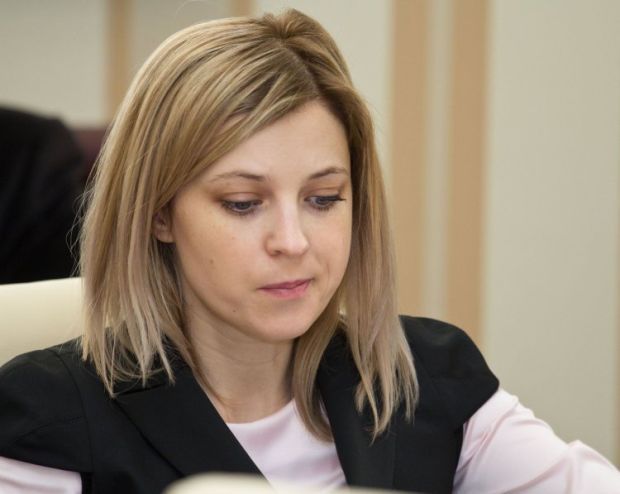 Natalia Poklonskaya / Photo from UNIAN
Earlier Thursday, Poklonskaya told TASS investigative bodies of the Russian Federal Security Service (FSB, former KGB) Department in Crimea have initiated a criminal case over the establishment of an "illegal armed formation" in Kherson region of mainland Ukraine. 
"Over the establishment of an illegal armed unit on the territory of the Kherson Region, mentioned by [Lenur] Islyamov [former Crimean deputy premier, an organizer of the peninsula's blockade], the republic's prosecutor's office sent materials to FSB Crimean Department investigative bodies," Poklonskaya said.
"Today the decision was made to initiate a criminal case under Part 1 Article 208 of the Russian Criminal Code," she said.
The punishment under the article envisions up to 15 years in prison.
Ukrainian parliament deputies Mustafa Dzhemilev and Refat Chubarov have earlier been put by Russia's law enforcement bodies on an international wanted list, Islyamov -- on a federal wanted list.
Read alsoNational Guard comments on possibility of accepting Crimean Tatar Battalion into its structureAs UNIAN reported earlier, Lenur Islyamov, the main coordinator of the civil blockade of Crimea, said that a Crimean Tatar Battalion was likely to be included into the National Guard, because the functions of the Ukrainian Armed Forces were more military, and the functions of the National Guard were more public.
Asked whether there was a formal decision on the battalion, he said: "I think it will be voiced by the guarantor of the Constitution or at least by Mustafa Dzhemilev in the short term."