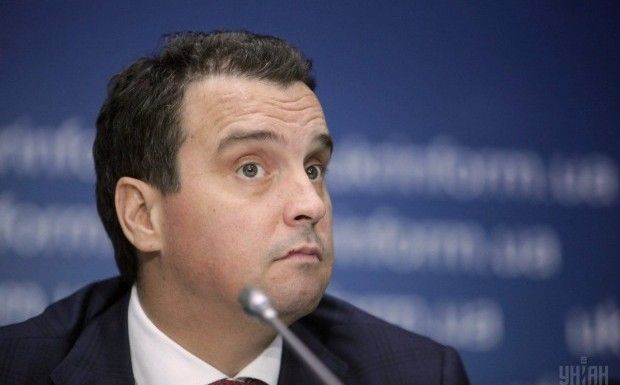 Aivaras Abromavicius / Photo from UNIAN
As UNIAN reported earlier, today, February 3, Abromavicius announced he had decided to resign from his post, stressing that the key reason for his resignation was the conflict with the deputy head of the Bloc of Petro Poroshenko, Ihor Kononenko. 
"I and my team do not want to be a cover for blatant corruption or controlled puppets for those who want to establish control over public funds in the style the previous government did. I don't want to come to Davos to meet with foreign investors and partners, telling them about our successes, while certain issues in the interests of certain individuals are solved behind my back," the minister said.
Read alsoKononenko says ready to let go of his mandate"These individuals have names. And I do want to name one of them. This is Ihor Kononenko. As a representative of a political party that nominated me for the minister post, he has done a lot recently in order to block my work and the work of my team," Abromavicius added.