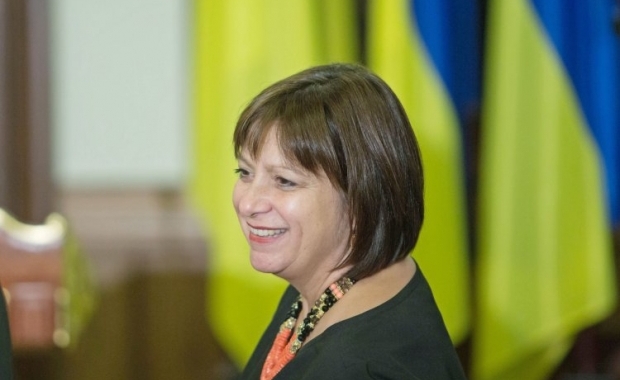 Abromavicius says Jaresko has no shady ties with Ukrainian tycoons / Photo from UNIAN
"<…> he said the government should be led by Jaresko who has no shady ties with Ukrainian tycoons," the Associated Press reported on Friday.
In an interview with The Associated Press, Abromavicius said that he was glad his resignation had served as a "cold shower" for the political establishment and expressed hope that it could help to accelerate the pace of reforms.
"Everyone's agreed it's a great opportunity now when the cold shower was basically given to really demand some things from top political elites in order to accelerate the reform," he said. "We are either two steps away from a break-through or we are two steps away from a break-down."
The Lithuania-born minister said he would not withdraw his resignation, but would "take a pause and reflect on what has happened."
As UNIAN reported, Ukrainian Economic Development and Trade Minister Aivaras Abromavicius decided to resign and urged the Verkhovna Rada to vote on this issue as soon as possible. He said the major cause behind his decision was constant pressure on his ministry, the lack of incentives and attempts by representatives of the Petro Poroshenko Bloc's parliamentary faction to interfere in the ministry's work.
Abromavicius' two deputies Yulia Klymenko and Max Nefyodov, his first deputy minister Yulia Kuznetsova and Ukraine's trade envoy Natalia Mykolska also tendered their resignation.