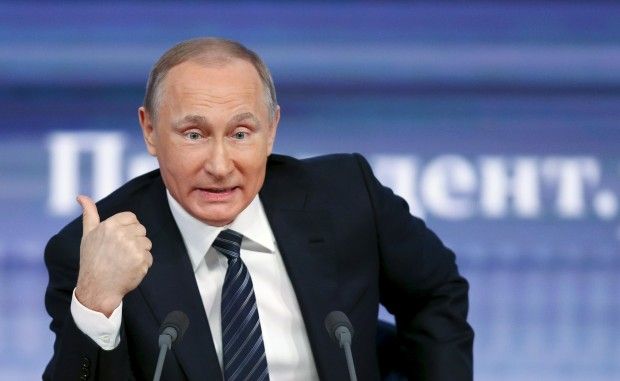 REUTERS
At the moment, the Kremlin is trying to show that Russia is not going to make any concessions. It is possible that in this regard, it can intensify hostilities in Donbas and Syria, the Russian analyst said.
"Putin has to show that the approach to some agreements on conflict settlement on the part of the Russian Federation is not a sign of weakness, but a sign of strength," Oreshkin said.
He said that, despite possible escalation in these regions, there will be no large-scale Russian offensive, because the costs would be incomparably high.
"Putin's aggressive actions are working for the time being. Because everyone is waiting for something bad from him. The West was simply not ready in cases with Donbas and Crimea. But now, everything has changed. The West and Ukraine are now expecting similar actions by Putin," Oreshkin said adding that such offensive would be refuted.
Read alsoKremlin plants loopholes in Minsk agreements: Russian political analystAccording to Oreshkin, the Kremlin understands this, so he has nothing left but to create the appearance of strength. Putin has exhausted his potential for surprises. He can't act unpredictably.
"Therefore, there will be no large-scale escalation in Donbas, as well as a smaller-scale victorious war for Putin. Because the Kremlin's new aggression will likely not be victorious if it's small-scale," the Russian political scientist said.
Read alsoRussia says does not intend to return eastern border control to UkraineAs UNIAN reported earlier, the Ministry of Foreign Affairs of the Russian Federation said that they did not intend to return to Ukraine control over the border in Donbas.