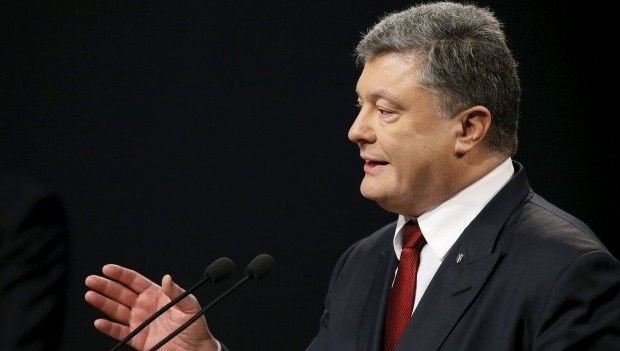 REUTERS
"This morning I have met and had a serious conversation with the prosecutor general. I have suggested Viktor Mykolayovych [Shokin] should write a letter of resignation," the president said in a statement posted on his official website on Tuesday.
"Viktor Shokin has managed to implement those reforms that the Prosecutor General's Office (PGO) has been opposing for decades: the prosecutors have been stripped of general supervision, the National Anti-Corruption Bureau and the State Investigation Bureau, and others have been established. This is on the one hand. On the other hand, the PGO has unfortunately failed to gain society's trust. And that is why the resignation of the Prosecutor General is on the agenda," Poroshenko said.
"Now it is obvious there is demand for a complete reboot of the government. Yet the prime minister can still choose which way it is better to give space for meeting this demand," the president noted.
"A chance for partial reshuffle of the Cabinet of Ministers has been wasted. It was talked about too much and we missed the right moment in the end. The complete reshaping of the Cabinet must be performed on the basis of the current [parliamentary] coalition consisting of the Solidarity Party, the People's Front, the Samopomich and Batkivschyna Parties," he said.
As was reported, the Ukrainian government is scheduled to report on its performance in parliament on Tuesday afternoon. The incumbent Cabinet's future will be decided following the report.