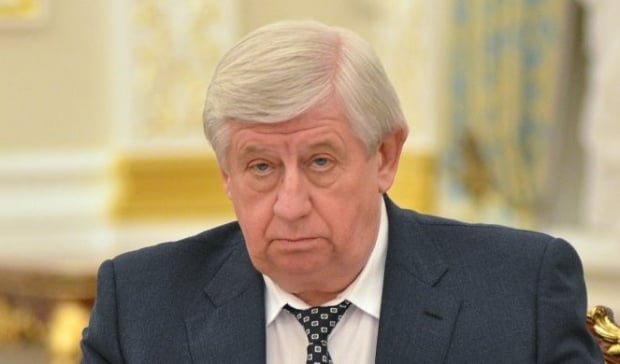 Prosecutor General Viktor Shokin submitted a letter of resignation on Tuesday morning / Photo from UNIAN
"RT! Prosecutor General of Ukraine Viktor Shokin resigned," Nayyem wrote on Twitter.
RT! Prosecutor General of Ukraine Viktor Shokin resigned.

— Mustafa Nayyem (@mefimus) February 16, 2016
Shokin submitted his letter of resignation in the morning, according to a source of Ukrainian online publication Livy Bereh at lb.ua.
A source of another online publication Ukrainska Pravda at the Prosecutor General's Office of Ukraine also confirmed this report. "Shokin has resigned," the source said.
As UNIAN reported earlier, Ukrainian President Petro Poroshenko said earlier on Tuesday he had advised Shokin to resign.
"This morning I have met and had a serious conversation with the prosecutor general. I have suggested Viktor Mykolayovych [Shokin] should write a letter of resignation," the president said in a statement posted on his official website on Tuesday.
"Viktor Shokin has managed to implement those reforms that the Prosecutor General's Office (PGO) has been opposing for decades: the prosecutors have been stripped of general supervision, the National Anti-Corruption Bureau and the State Investigation Bureau, and others have been established. This is on the one hand. On the other hand, the PGO has unfortunately failed to gain society's trust. And that is why the resignation of the Prosecutor General is on the agenda," Poroshenko said.