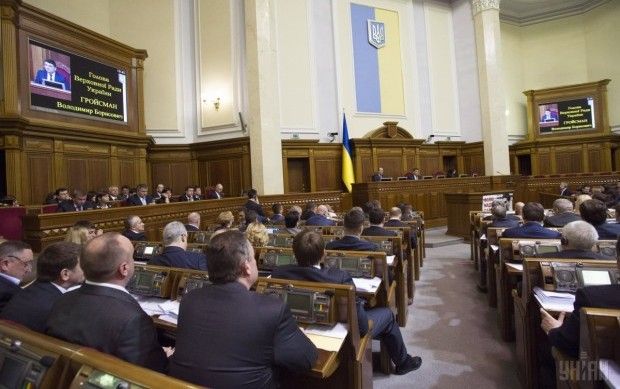 Ukraine's parliament has passed one bill from the 'visa-free package' in a second reading / Photo from UNIAN
"The Verkhovna Rada has passed a bill on amendments to the Criminal Code and the Criminal Procedural Code of Ukraine in view of recommendations of the sixth report by the European Commission on the implementation by Ukraine of the EU visa liberalization action plan, which are aimed to improve the procedures of asset seizure and special confiscation (registration No. 4054).
This bill scored 252 votes from 336 lawmakers registered in the session hall.
Justice Minister Pavlo Petrenko says that this bill brings Ukrainian legislation on special confiscation and seizure of property in line with European standards. He said that the bill is needed for visa-free travels to the EU.
Petrenko projects that once adopted, the draft law will enable "our law enforcement agencies to recover assets from those people who were used by high-ranking corrupt officials as cover-up company officials, offshore companies, and third parties."
The explanatory note says that the bill is designed to ensure the fulfillment of all EU requirements as for the realization of the EU visa liberalization action plan, which foresees, among other things, the implementation of the EU Directive 2014/42/EU dated April 3, 2014, on the seizure and confiscation of objects of criminal activity and revenue from them in the EU.