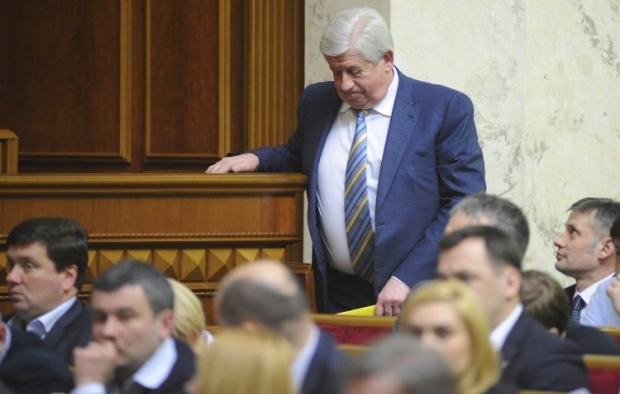 Ukraine's parliament is to decide on Prosecutor General Shokin's dismissal / Photo from UNIAN
The motion was put forward "in keeping with Clause 25 of Part 1 of Article 85, Clause 11 of Part 1 of Article 106 and Part 1 of Article 122 of the Constitution of Ukraine," the administration said.
Presidential Envoy in parliament Stepan Kubiv has been authorized to present the document to lawmakers.
Under Article 122 of the Constitution on of Ukraine, it is the president who shall appoint or dismiss the prosecutor general upon the parliament's consent. At the same time, lawmakers can pass a vote of non-confidence in the prosecutor general, after which he or she should resign.
As UNIAN reported earlier, Poroshenko on February 16 advised Shokin to step down.
Later, MP from the Poroshenko Bloc Mustafa Nayyem announced Shokin's resignation, however, the Prosecutor General's Office said it had no official information that Shokin had submitted a letter of resignation.
Then it became known that Shokin on Monday went on a leave of absence and was supposed to return to work on Thursday but extended his official leave. His duties are now performed by his first deputy Yuriy Sevruk.