Ukraine calls on UN to beef up international presence in Donbas
Permanent Representative of Ukraine to the United Nations Volodymyr Yelchenko has called on the United Nations to enhance an international presence in Donbas, eastern Ukraine, by deploying UN peacekeepers and OSCE police.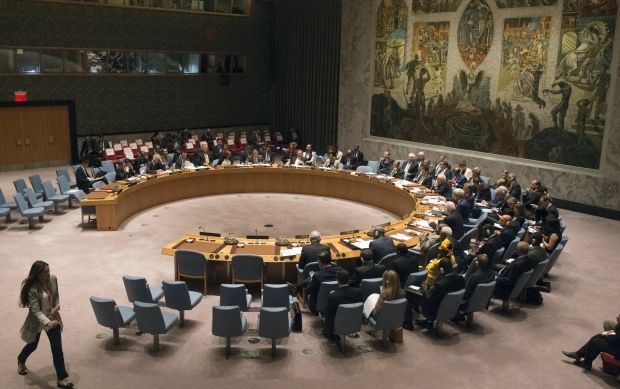 REUTERS
"A more active international presence is needed to ensure security on the ground [in Donbas]. An OSCE mission should work. We welcome the extension of the mission's mandate at Ukraine's request," he said at a UN Security Council meeting on Monday evening.
"We've invited a UN peacekeeping mission [to Donbas] – this invitation is still in force," he said.
He also said that the OSCE mission should be enhanced with a special police mission under the aegis of the OSCE, which could be an effective tool to restore peace in Donbas.
"It is evident that the uncontrolled segment of the Ukrainian-Russian border makes the impact of all international efforts on de-escalation very limited as replenishments to the illegal armed groups with weapons and manpower from Russia continue," he added.
If you see a spelling error on our site, select it and press Ctrl+Enter