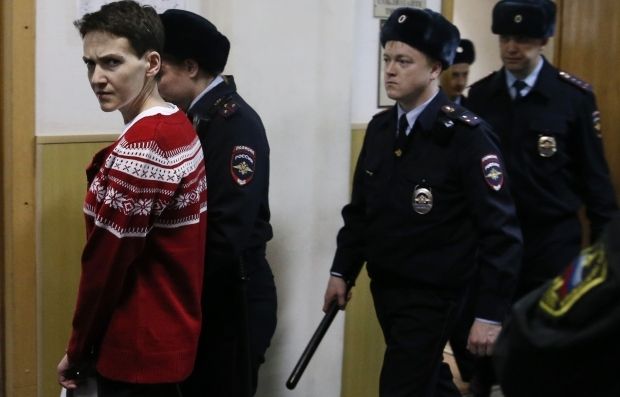 REUTERS
"We cannot accept attempts of meddling in trials that are held in this country in strict compliance with the current Russian legislation," Peskov told reporters, adding that this also concerns the Savchenko case, TASS wrote.
"Any kind of interference here is unacceptable," he stressed.
Peskov said Russia has "certain procedures that are being implemented now." "As the trial is ongoing, we also believe that any comments here are in fact impossible and unacceptable," he said.
As UNIAN reported earlier, members of the European Parliament urged EU foreign policy chief Federica Mogherini to impose personal sanctions against Russian President Vladimir Putin and 28 other individuals over the "illegal" treatment of Ukrainian pilot Nadia Savchenko.