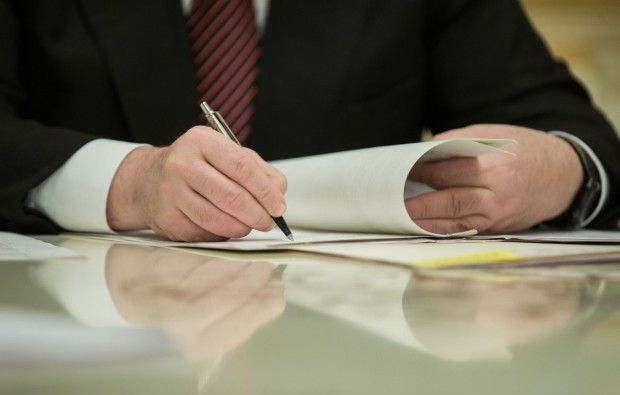 The e-declaration bill could be introduced in 2016 / Photo from president.gov.ua
The president suggests that the e-declaration system should be introduced as early as in 2016 and the first who this system will be applied to are high-ranking officials, judges and prosecutors.
Should inaccurate data in officials' income declarations be given deliberately, they will be fined from 1,000 to 2,500 non-taxable minimum sums of income.
Amendments to Article 366-1 of the Criminal Code of Ukraine foresee a fine worth from 2,000 to 3,000 non-taxable minimum sums of income or community service for a period from 150 to 240 hours, or imprisonment for a period of up to two years with a ban on work on certain positions or certain activity for a period for up to three years.
The presidential amendments also suggest that a new declaration with accurate data could be submitted within seven days since the original declaration was provided.
At the same time, officials' cars and other movable property worth 100 or more minimum wages are subject to declaration, while the current level is set at 50 minimum wages.
As UNIAN reported, Poroshenko vetoed the e-declaration bill and returned it with amendments, which have been agreed with the European Union.