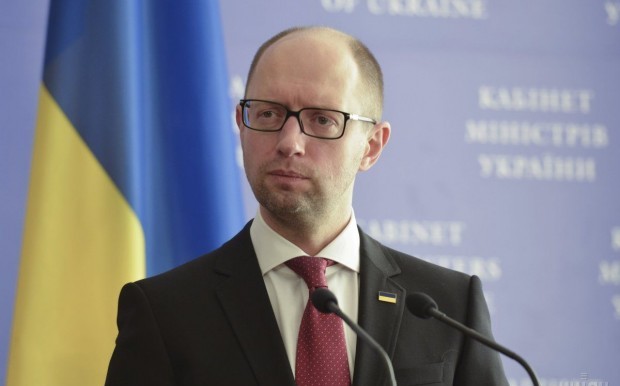 Yatsenyuk is ready to resign but his People's Front Party has three conditions / Photo from UNIAN
"The prime minister said he was ready to resign but his political force [the People's Front Party] demands that they should see the following: firstly, there should be a candidate [for prime minister], secondly, a [new government's action] program, thirdly, the composition [of the new government]," Kubiv said after a meeting of party leaders and party groups with President Petro Poroshenko on Monday evening.
"There was a heated debate. Every political force announced its position. Then the president said that the parliament and democratic [parliamentary] factions should take responsibility for forming a new, European-oriented [parliamentary majority] coalition on the basis of the democratic forces," he added.
MP Oleh Lyashko, the leader of the Radical Party, announced after the meeting with the president that Yatsenyuk had put forth the conditions under which he was ready to step down, but said that "no reshuffle issues, including names of candidates for prime minister were discussed."