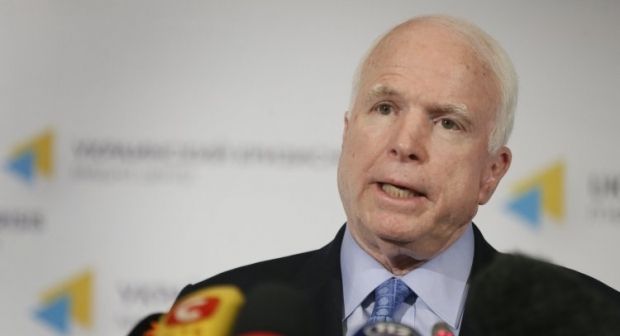 McCain criticizes Barack Obama's administration for inaction in Syria / Photo from UNIAN
"The announcement that Russia will begin withdrawing some military forces from Syria signals Vladimir Putin's belief that he has bombed and killed enough of the opponents of the murderous Assad regime to ensure its survival," McCain said in a statement on March 14 on the announcement that the Russian military will begin withdrawing some of its military forces from Syria.
According to the U.S. senator, Russia and its proxies have changed the military facts on the ground and created the terms for a political settlement more favorable to their interests. "This likely result is that the Syrian conflict will grind on, ISIL will grow stronger, and the refugees will keep coming. And as Russia turns its resource and attention elsewhere, I fear that a bloody spring is coming again to Ukraine," he said.
McCain also criticized Barack Obama's administration for inaction in Syria.
"For four years, the Administration stood by as the Assad regime slaughtered nearly half a million people in Syria. Then when Assad appeared weak, it watched as Putin intervened militarily and protected his brutal regime. The Administration rationalized its indifference and inaction by saying that Russia would find itself in a quagmire. The Administration consoled itself with the mantra of 'there is no military solution,' rather than facing the reality that there is a clear military dimension to any political solution in Syria," he said.