Ambassador Pyatt explains how U.S. aid spent on prosecutorial reform in Ukraine
U.S. Ambassador to Ukraine Geoffrey Pyatt has commented on how U.S. aid is spent on prosecutorial reform in Ukraine.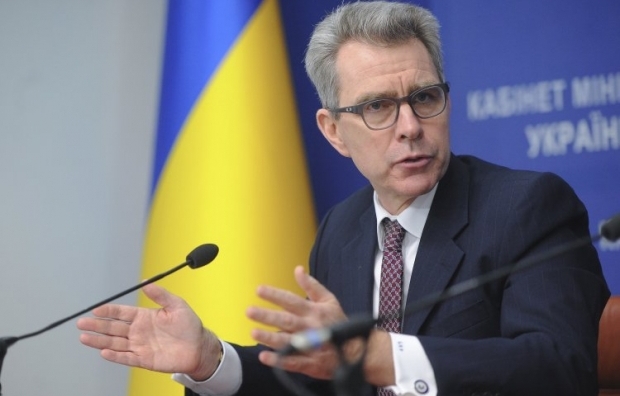 Geoffrey Pyatt / Photo from UNIAN
"More sturm und drang today re: international support for building strong rule of law institutions. Here are the facts. U.S. doesn't provide direct budget support to PGO or *any* UA govt institution/agency; funds go to credible int'l partner orgs. Example: U.S. gave $200,000 to the OECD (int'l recognized experts) to develop objective test for prosecutorial service," the U.S. ambassador tweeted on Wednesday.
In the middle of February 2016, Ukrainian lawmakers wrote a letter to the U.S. Senate and Senator Robert Jones Portman, asking the U.S. side to verify reports that the PGO had not received $200,000 in U.S. funds for the reform of the prosecutorial service in Ukraine.
A month later, the PGO announced it had opened a case on the fact of the embezzlement of $2.2 million in U.S. and EU aid allocated for the prosecution agencies in Ukraine.
"$2M in further PGO reform assistance is implemented by Int'l Development and Law Organization through @StateINL," Pyatt continued in his tweets.
According to him, the same is true of U.S. assistance to patrol police, other judicial reform and rule of law projects.
"As I've stated publicly before, we want to see PGO leading fight against corruption instead of openly & aggressively undermining reform," he added.
If you see a spelling error on our site, select it and press Ctrl+Enter