U.S. envoy surprised at Russian OSCE monitors' access to Ukraine after Russian aggression
U.S. Ambassador to the Organization for Security and Cooperation in Europe (OSCE) Daniel Baer says he is surprised by Ukraine's position as for Russian OSCE Special Monitoring Mission (SMM) personnel's access to Ukrainian territory after Crimea and Donbas were occupied by Russia.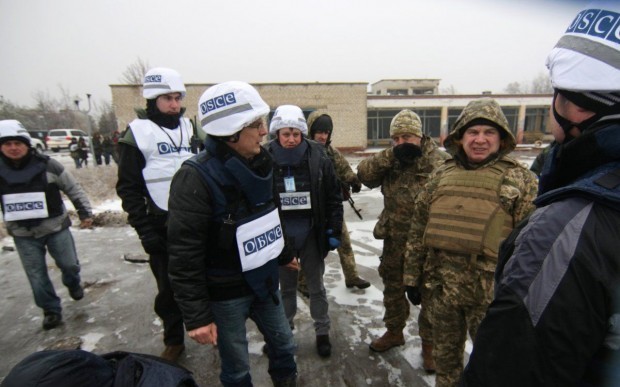 Thirty-six Russian citizens were working for the OSCE SMM to Ukraine in occupied Donbas late last year / Photo from UNIAN
"Given the Russian invasion [of Ukraine], it is striking that Ukraine allows Russian citizens to serve along with other monitors," Baer tweeted in Russian during a USApoRusski Twitter Q&A session on Wednesday.
.@AngryUniat Учитывая вторжение РФ, поразительно, что Украина разрешает россиянам служить наравне с др. наблюдателями @danbbaer

— США по-русски (@USApoRusski) March 23, 2016
At the same time, he said that the OSCE SMM to Ukraine hires multinational teams whose team leaders should deal with quality control and security reports.
As UNIAN reported earlier, the OSCE SMM to Ukraine reported in December 2015 that there were 36 Russian citizens who were working as part of the OSCE SMM in Donbas.
If you see a spelling error on our site, select it and press Ctrl+Enter