Observer: Panama papers reveal Clinton's Kremlin connection
The revelations of the so-called Panama Papers that are roiling the world's political and financial elites this week include important facts about Team Clinton, according to Observer.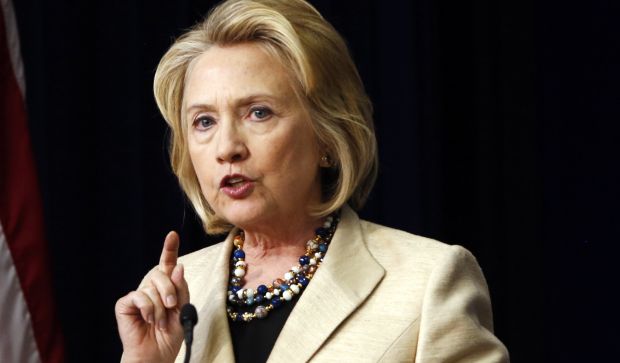 blogs.reuters.com
Almost lost among the many revelations is the fact that Russia's biggest bank usesThe Podesta Group as its lobbyist in Washington, Observer reports.
The firm is well known inside the Beltway, not least because its CEO is Tony Podesta, one of the best-connected Democratic machers in the country. He founded the firm in 1998 with his brother John, formerly chief of staff to President Bill Clinton, then counselor to President Barack Obama, Mr. Podesta is the very definition of a Democratic insider.
Read alsoHillary Clinton emails declared 'top secret'Outsiders engage the Podestas and their well-connected lobbying firm to improve their image and get access to Democratic bigwigs, according to Observer. Which is exactly what Sberbank, Russia's biggest financial institution, did this spring. As reported at the end of March, the Podesta Group registered with the U.S. Government as a lobbyist for Sberbank.
It should be noted that Tony Podesta is a big-money bundler for the Hillary Clinton presidential campaign while his brother John is the chairman of that campaign, the chief architect of her plans to take the White House this November.
Sberbank (Savings Bank in Russian) engaged the Podesta Group to help its public image—leading Moscow financial institutions not exactly being known for their propriety and wholesomeness—and specifically to help lift some of the pain of sanctions placed on Russia in the aftermath of the Kremlin's aggression against Ukraine, which has caused real pain to the country's hard-hit financial sector.
Read alsoTrump hires Yanukovych's former strategistCertainly Western intelligence is well acquainted with Sberbank, noting its close relationship with Vladimir Putin and his regime. Funds moving through Sberbank are regularly used to support clandestine Russian intelligence operations, while the bank uses its offices abroad as cover for the Russian Foreign Intelligence Service or SVR. A NATO counterintelligence official explained that Sberbank, which has outposts in almost two dozen foreign countries, "functions as a sort of arm of the SVR outside Russia, especially because many of its senior employees are 'former' Russian intelligence officers." Inside the country, Sberbank has an equally cosy relationship with the Federal Security Service or FSB, Russia's powerful domestic intelligence agency.
Ukraine has pointed a finger at Sberbank as an instrument of Russia's aggression against their country. In 2014, Ukraine's Security Service charged Sberbank with "financing terrorism," noting that its branches were distributing millions of dollars in illegal aid to Russian-backed separatists fighting in eastern Ukraine. Kyiv's conclusion, that Sberbank is a witting supporter of Russian aggression against Ukraine, is broadly supported by Western intelligence. "Sberbank is the Kremlin, they don't do anything major without Putin's go-ahead, and they don't tell him 'no' either," explained a retired senior U.S. intelligence official with extensive experience in Eastern Europe.
In addition, Ukrainian intelligence has alleged that the FSB collaborated with Sberbank in the bombings of two of the bank's branches in Kyiv, Ukraine's capital, in June 2015. The attacks caused no casualties but got major coverage in Russian state media as "proof" of Ukraine's instability and violent anti-Russian nature. Although the notion that Russian spies would plant bombs as a provocation, what the Kremlin terms provokatsiya, may sound outlandish to those unacquainted with espionage, in fact Russian spies have been doing such things since tsarist times. What I've termed "fake terrorism" is a longstanding Kremlin core competency, and it can only be pulled off with logistical support, including with finances.
Read alsoSBU say Azov member Krasnov, Russian intel plotted to blow up govt buildings in KyivPredictably, Sberbank has blown off the Panama Papers revelations as nothing of consequence, but the fact that they are an arm of the Kremlin and they do plenty of shady things in many countries is a matter of record. As is the fact that the Podesta Group is their lobbyist in America.
If you see a spelling error on our site, select it and press Ctrl+Enter