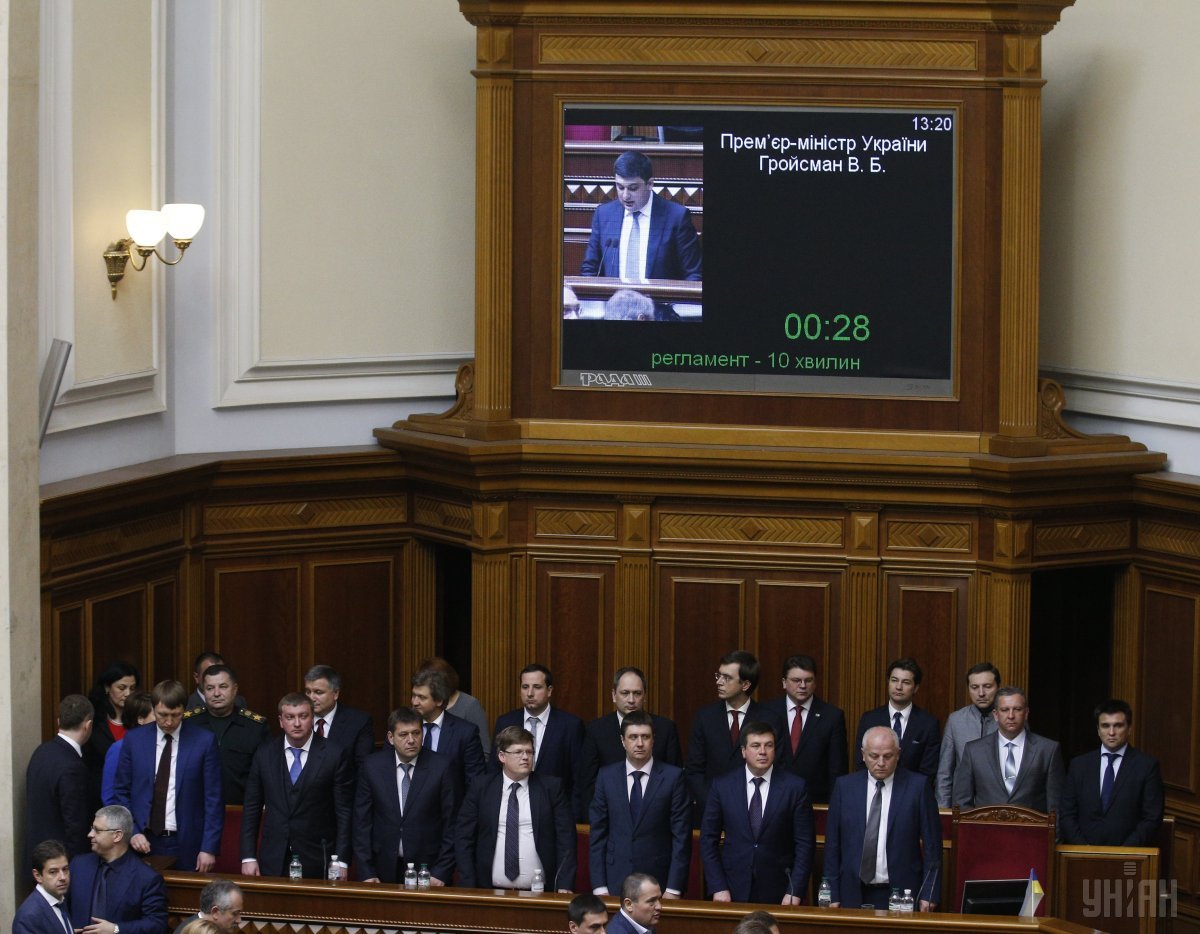 Photo from UNIAN
"It was a full-fledged working meeting, in fact, the first such meeting of the Cabinet of Ministers. The first part was that each minister spoke on three urgent issues that bother them most, and all of this was in a certain way overseen by the prime minister. The second part was organizational issues relating to the way the ministers will come in their ministries with new authority. The third part was on urgent revision of all laws that are presented and submitted to the Ministry of Justice. This task was set by the prime minister to all the ministers – to analyze the whole spectrum of legislative acts that are now in the Ministry of Justice or being prepared to be tabled to the Verkhovna Rada, or those bills that have already been submitted," Kutoviy said.
Read alsoNew Cabinet formed in UkraineThe ministers also voted for the previous government's action plan for 2016 at the meeting on Thursday. The prime minister tasked each ministry to review the action plan and to make proposals to the Cabinet of Ministers.
"We are reviewing it, concentrating on those things, which should be definitely maintained, from which we can refuse or what to add; therefore we will present a more detailed government plan," he said.
"On Monday, we will meet on all these issues, it is a deadline," the minister said.