Russian propaganda messing with children's minds ahead of Victory Day May 9
A Russian public service announcement started spinning on YouTube ahead of the anniversary of the victory over Nazism, showing a little boy's "ghost" sporting a WWII Soviet uniform calling on the modern children to not be afraid to die for Russia.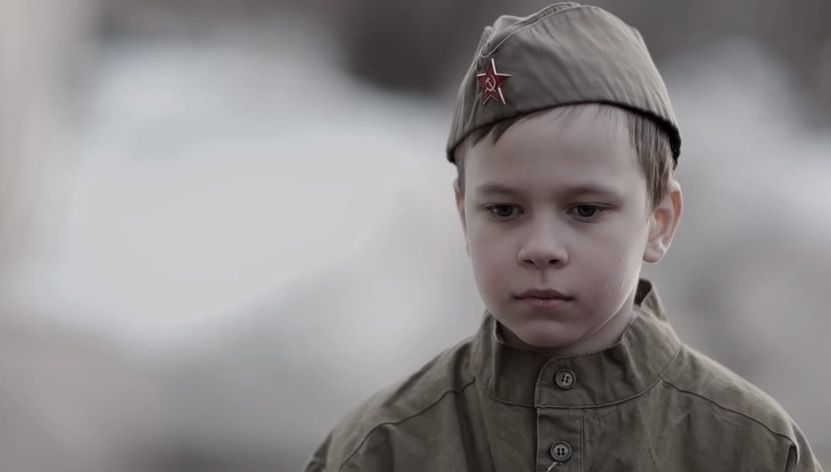 Russia releases controversial video ahead of May 9 anniversary / screenshot
In the clip, a group of modern children confronts a boy in the uniform of a Red Army soldier. The boy tells his peers of how his family died during the World War II and how he helped cast shells for the artillery.
When the students said that the shells are too heavy for a child, the boy's "ghost" replied: "So what? But you know how proud we were that our shells helped beat the Germans!"
Read alsoSelf-proclaimed Donetsk republic introduces "statehood lessons" at schoolsThe "ghost boy" also said how he became a young guerilla, became a war scout at the front line, and got killed by a sniper.
At the end of the video, the children ask whether he was "afraid to die," and the boy replied: "It does not matter. It is important that we won."
If you see a spelling error on our site, select it and press Ctrl+Enter