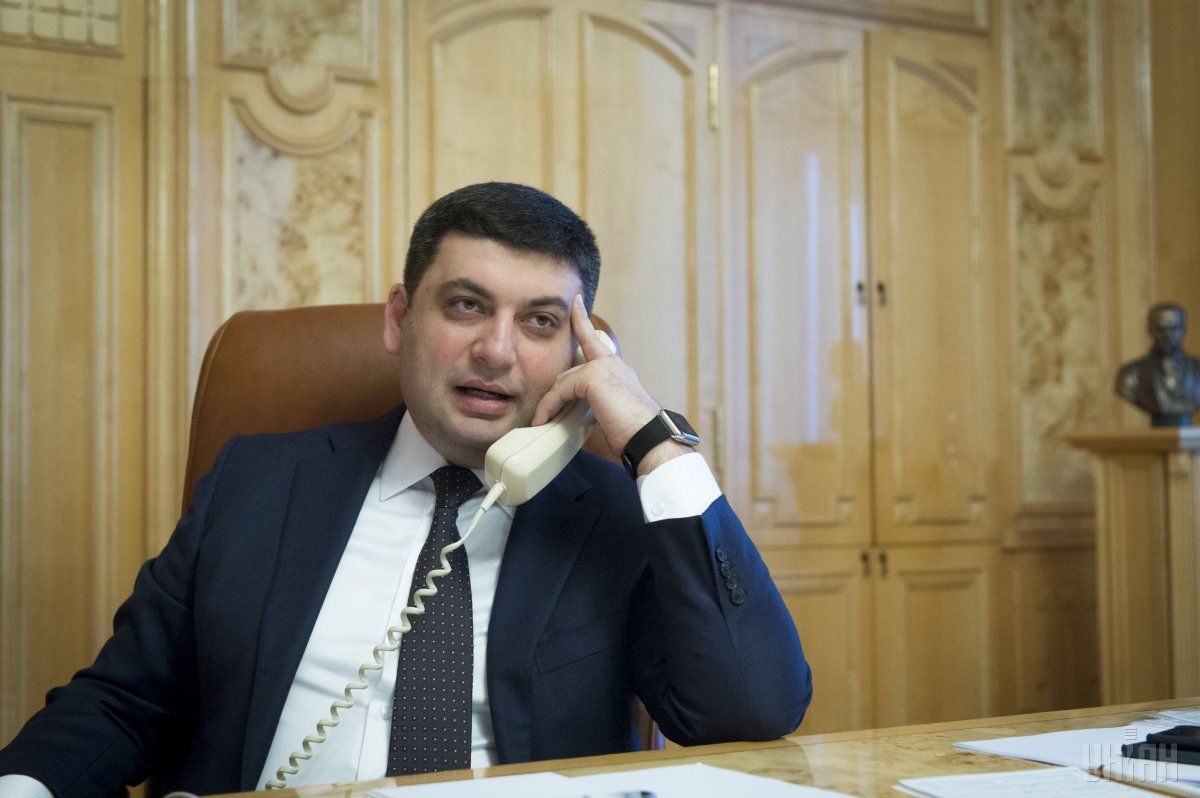 Volodymyr Groysman announced reshuffles and change of operation at the customs / Photo from UNIAN
"I think that there are some appointed officers who today do not fit the State Customs Service and the State Fiscal Service," said Groysman.
Speaking about the upcoming changes in the system of customs operations, he announced technical re-equipment of customs checkpoints, to be equipped with scanners. Also, according to the head of government, specific software will be updated while the risk management system – enhanced.
Read alsoMoskal names main supplier of cigarettes smuggled from UkraineIn addition, Groysman reminded about the initiative in the near future to establish 20 mobile teams made up of National Anti-Corruption Bureau staff, the border guards, police officers and the State Fiscal Service officials, to assess and verify the activity of customs offices.
Earlier, the prime minister stressed that smuggling must disappear in Ukraine as such.
As UNIAN reported earlier, the newly-appointed government of Volodymyr Groysman called the reform of customs one of its priorities. Groysman scheduled one of his first working visits to Lviv, where he inspected the local customs office.
Groysman's Lviv visit came as serious accusations were thrown by head of another region at Ukraine's western border – Zakarpattia. Governor Hennadiy Moskal said in a blunt statement that old smuggling schemes are being restored in the Zakarpattia customs office, admitting he was unable to tackle them. Moskal threatened to resign had the central government not paid attention to the situation.