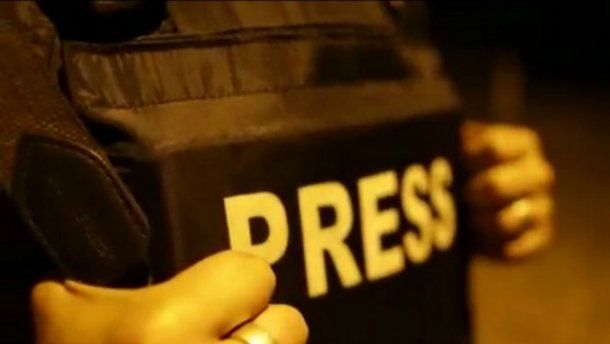 REUTERS
"Annex 1 to an NSDC September 2, 2015, resolution on special personal economic and other restrictive measures (sanctions) enacted by presidential decree No. 549 from September 16, 2015, should be amended by excluding Clauses 6, 7, 10, 13, 32, 39, 45, 46, 51-53, 55, 56, 58, 59, 61-66, 71, 73, 75-77, 81, 85, 86," a new presidential decree reads.
In particular, Ukrainian sanctions are no longer effective against several journalists from Israel, two from Estonia, three from Hungary, three from Moldova, four from Latvia, one from Serbia, Bulgaria, Switzerland each, two from Macedonia. Besides, Ukraine lifted sanctions from one Russian RIA Novosti journalist based in Kazakhstan and another one based in Turkey, one Russia Today journalist based in Poland, two from Slovakia, two Russian ITAR-TASS journalists based in Washington, and one journalist from ITAR-TASS' South African Bureau.
Read alsoUkraine slaps sanctions against Russian media executives for propagandaAs UNIAN reported, earlier on that day, Ukraine introduced sanctions against a number of media executives from Russia over broadcasting of propaganda. On the sanctions list are General Director of the Channel One television company Konstantin Ernst; Editor-in-Chief of the Novorus.info website Andrei Surkov; owner of the Pravda.Ru holding company Vadim Gorshenin; Director General of the TASS news agency Sergei Mikhailov; former general director of the LifeNews television channel Ashot Gabrelyanov; and Editor-in-Chief of the Russia Today television channel Margarita Simonyan.