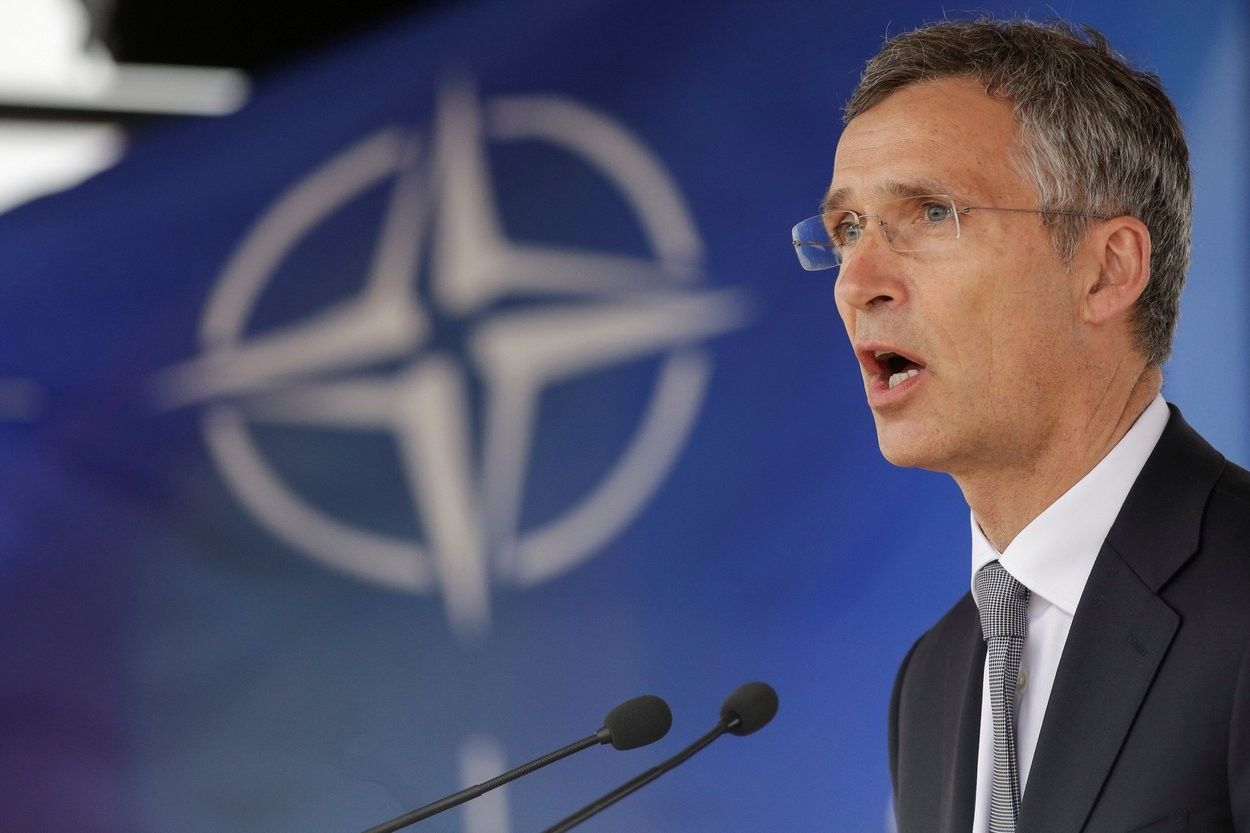 REUTERS
Jens Stoltenberg spoke to the reporters after a Wednesday meeting of NATO defense ministers in Brussels also attended by Ukrainian Defense Minister Stepan Poltorak, RFE/RL reports.
Stoltenberg said the alliance will continue to stand by the Ukrainian government and will never recognize Russia's 2014 "illegal and illegitimate annexation of [the Ukrainian peninsula of] Crimea."
Read alsoNATO steps up support for Ukraine with Comprehensive Package of AssistanceHe added that in response to Russian military actions in Ukraine, NATO has "stepped up its support for Ukraine."
Stoltenberg said that Russia continues to support separatists in southeastern Ukraine by supplying them with equipment and advisers.
He said that further implemetation of the Minsk deal is the only way to put an end to hostilities in eastern Ukraine, which have killed more than 9,300 people since 2014.
As UNIAN reported earlier, NATO leaders will meet for a July 8-9 summit in Warsaw, which Stoltenberg said would be one of the most important summits in history of the Alliance, to consider stationing military battalions in the three Baltic states and Poland.
Russian officials have repeatedly denied sending troops or military hardware to Ukraine, despite striking evidence of their direct involvement in the Donbas conflict.