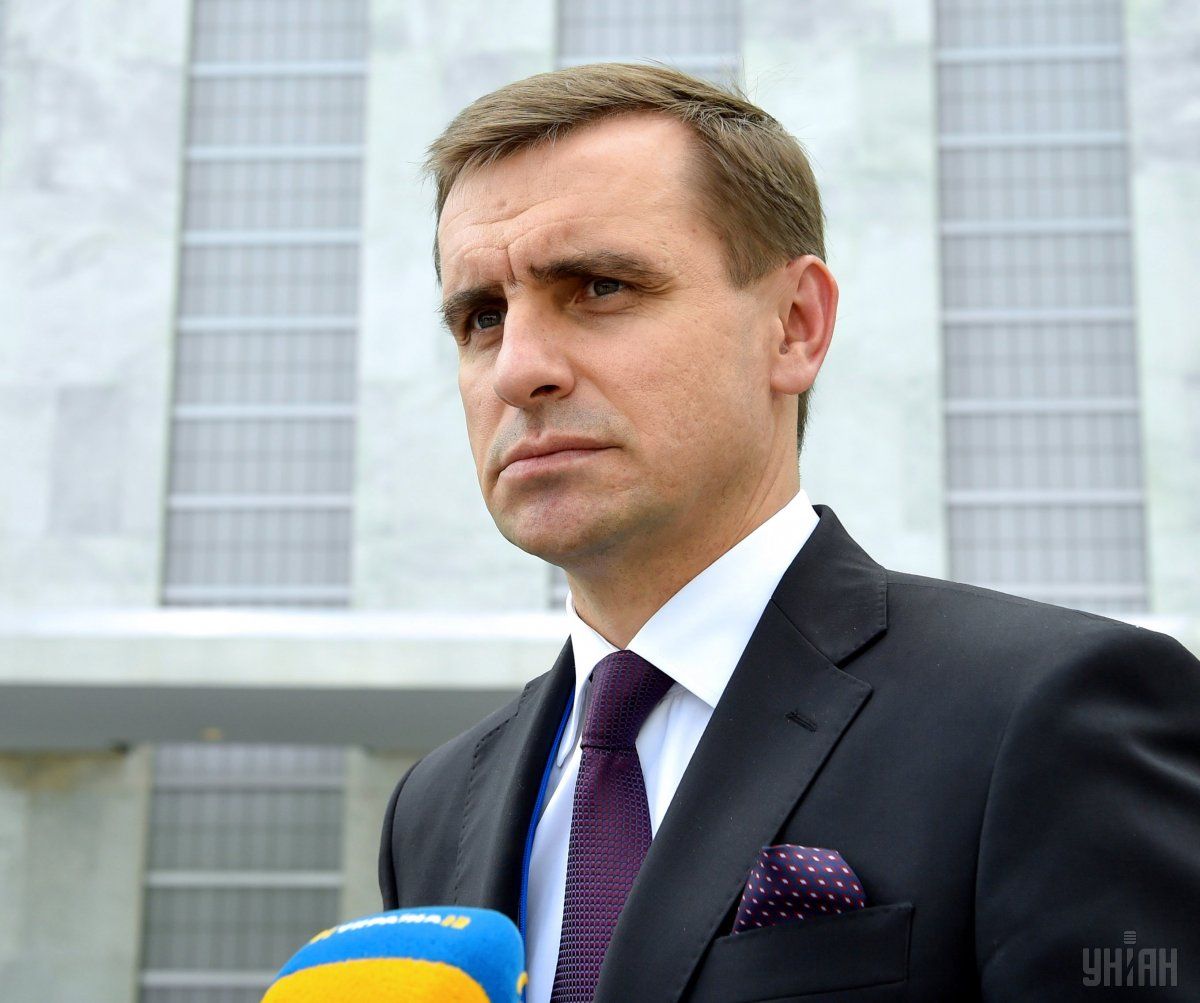 Photo from UNIAN
"Using or membership in the UN Security Council, we will not leave this situation to chance and we will further set this situation as evidence that the candidate for the post of the new secretary-general must stand in defense of the basic principles of the UN Charter," Yeliseyev said commenting on the statement by UN Secretary-General Ban Ki-moon about Russia's "critical" role in resolving the conflict in Donbas.
"Now there is, so to speak, an ongoing casting of candidates for the post of UN secretary-general. The term of office of the current secretary-general is expiring, so this situation would for us and for everyone be an example of what the candidate for the post of the next UN secretary-general  must be like," said Yeliseyev.
Read alsoWhy Ukraine should not rely on UN peacekeepers"It is essential for us that the new candidate for the post of the UN secretary-general clearly meet all the criteria set for such a person. That is, they must maintain 100% compliance with the basic principles of the UN Charter, of which the key is the support for the sovereignty, territorial integrity and inviolability of borders of UN member states," said the deputy head of the Presidential Administration.
"It's disappointing for Ukraine as a founding state of the United Nations when the secretary-general makes such statements," he said.
As UNIAN reported earlier, Ukrainian Ambassador to the United Nations Volodymyr Yelchenko was outraged with remarks included in United Nations Secretary-General Ban Ki-moon's prepared speech at St.Petersburg annual forum about Russia having a "critical role to play ... in addressing other pressing global issues, from ending the conflicts in Ukraine and Syria, to safeguarding human rights and controlling the proliferation of weapons of mass destruction."
Yelchenko told reporters he was incensed by Ban's remarks which came across as praise of Moscow, which has been supporting separatist rebels in eastern Ukraine.
The delivered version was slightly different. It did not mention Ukraine but said Moscow "has a very important role to play and I really count heavily on the leadership of the Russian Federation."