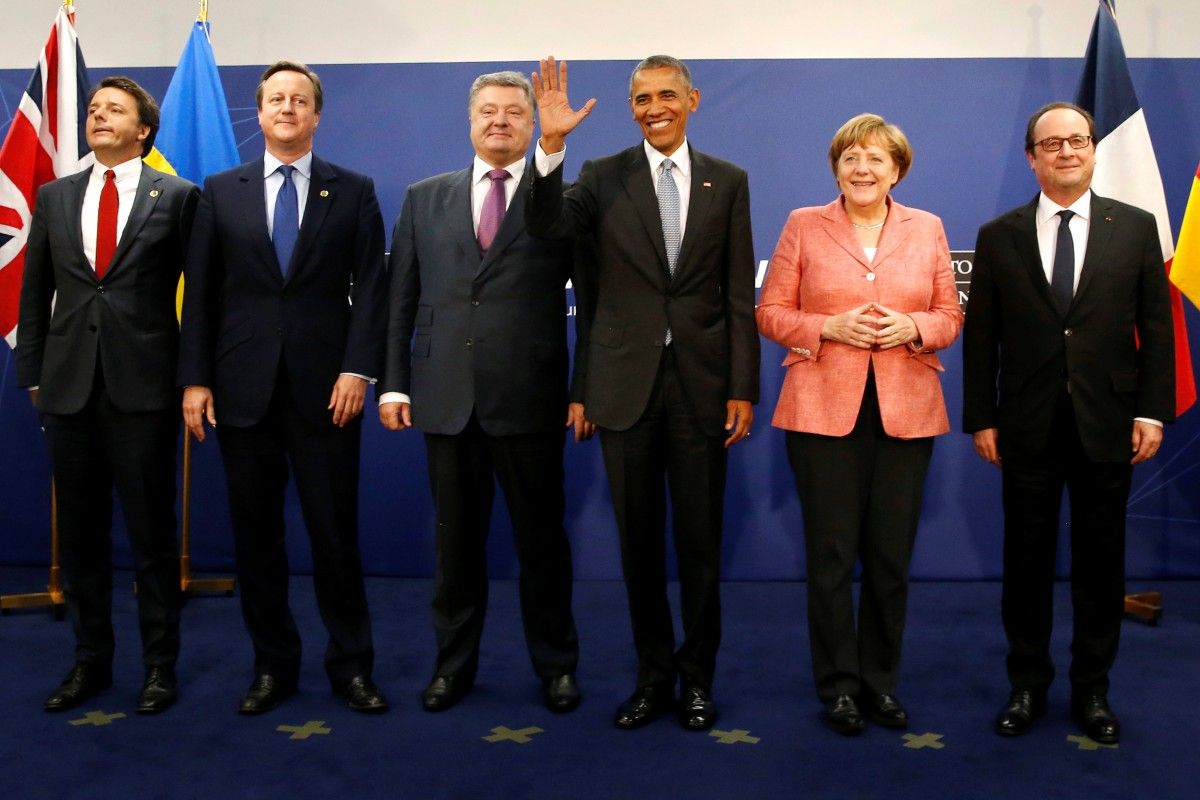 REUTERS
"Prime Minister Cameron, President Hollande, Chancellor Merkel, Prime Minister Renzi and I met with President Poroshenko, and we reaffirmed our strong support for Ukraine's sovereignty and territorial integrity, as well as the need to continue political and economic reforms," Obama said at a press conference after the Warsaw NATO Summit on Saturday, July 9.
"Russia has violated the sovereignty and territorial integrity of an independent European nation – Ukraine – and engaged in provocative behavior toward NATO allies," he said.
Read alsoNATO pledges more support for Ukraine and Georgia "NATO is increasing our support to Ukraine. At our meeting of the NATO-Ukraine Commission, we agreed on a new assistance package to improve Alliance support for Ukrainian forces," he added.
As UNIAN reported, President Poroshenko held talks with the G5 leaders in Warsaw on July 9 the sidelines of the NATO Summit.