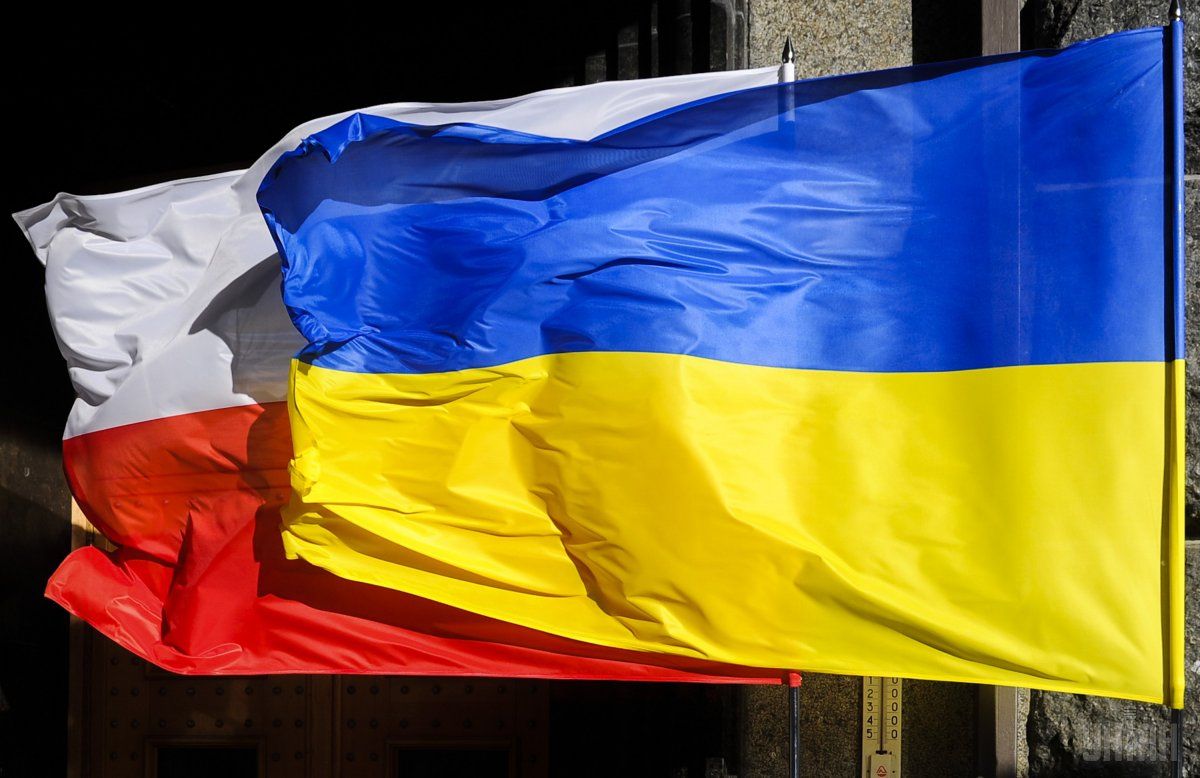 Photo from UNIAN
The Verkhovna Rada of Ukraine condemned the unilateral actions of their Polish counterparts, at the same time calling to stop further politicization of historical issues and focus on building a constructive relationship between Ukraine and Poland, LB.ua reported.
That's according to the draft resolution of the Verkhovna Rada, registered on June 12 (No.4948), regarding the adoption by the Senate of the Republic of Poland of the decision of July 7, 2016 "On honoring the memory of the victims of the genocide committed by the Ukrainian nationalists against the citizens of the Second Polish Republic in 1939-1945."
Read alsoPolish Def. Min. says part of blame for Volyn tragedy on RussiaThe Verkhovna Rada considers the decision of the Senate politically unbalanced and legally wrongful, the one that is aimed at a conscious undermining of the friendly atmosphere of the Ukrainian-Polish relations. The Rada holds responsible for this act the initiators of the refusal from an agreed formula of mutual understanding between Ukraine and Poland.
The Ukrainian deputies underline that a return to the painful issues of Ukrainian-Polish relations took place at the time of war with Russia.
The MPs are aware that the only way to reconciliation is the research of the historical truth and mutual Christian forgiveness, for which Pope John Paul II has called.
Read alsoRada drafting response to Polish Senate's call to label Volyn tragedy "genocide""[The Verkhovna Rada] once again makes a sincere request to forgive and forgives itself, in the spirit of Christian morality and reconciliation, the sins of those Ukrainians and Poles, who knowingly or unknowingly, amid hostilities, took on the path of evil and raised their hand against the unarmed and defenseless Polish and Ukrainian brothers and sisters," the document says.
The Ukrainian parliament also calls on today's generation of Poles and Ukrainians to continue strategic partnership and to not succumb to provocations of certain radical forces. The Rada appeals to the Polish MPs to stop politicizing the tragic pages of our common history and "focus on the constructive building-up of relations between Ukraine and Poland."
Read alsoProvocative tweet of Ukrainian Vice PM fakeAs the initiators of the appeal have told the publication, the text is balanced and aims to reduce the degree of tension in relations between the two countries.
At the same time, the signatories admit that other drafts will be submitted to the Parliament, with the more radical statements, designed to escalate the situation.
As UNIAN reported earlier, the Polish Senate July 8 has called for the country's Sejm to recognize the Volyn tragedy as genocide, "committed by the Ukrainian nationalists against the citizens of the Second Polish Republic."
The Ministry of Foreign Affairs of Ukraine has stated that it "drafts a response" to such news stressing the importance and sensitivity of the issue.