Poroshenko on Ukraine's NATO membership: Quick approach may shut "automatic doors"
Ukrainian President Petro Poroshenko has compared his country's NATO membership to "automatic doors" that may shut quickly if one approaches them harshly, as there was no consensus among NATO member states on Ukraine, according to a UNIAN correspondent.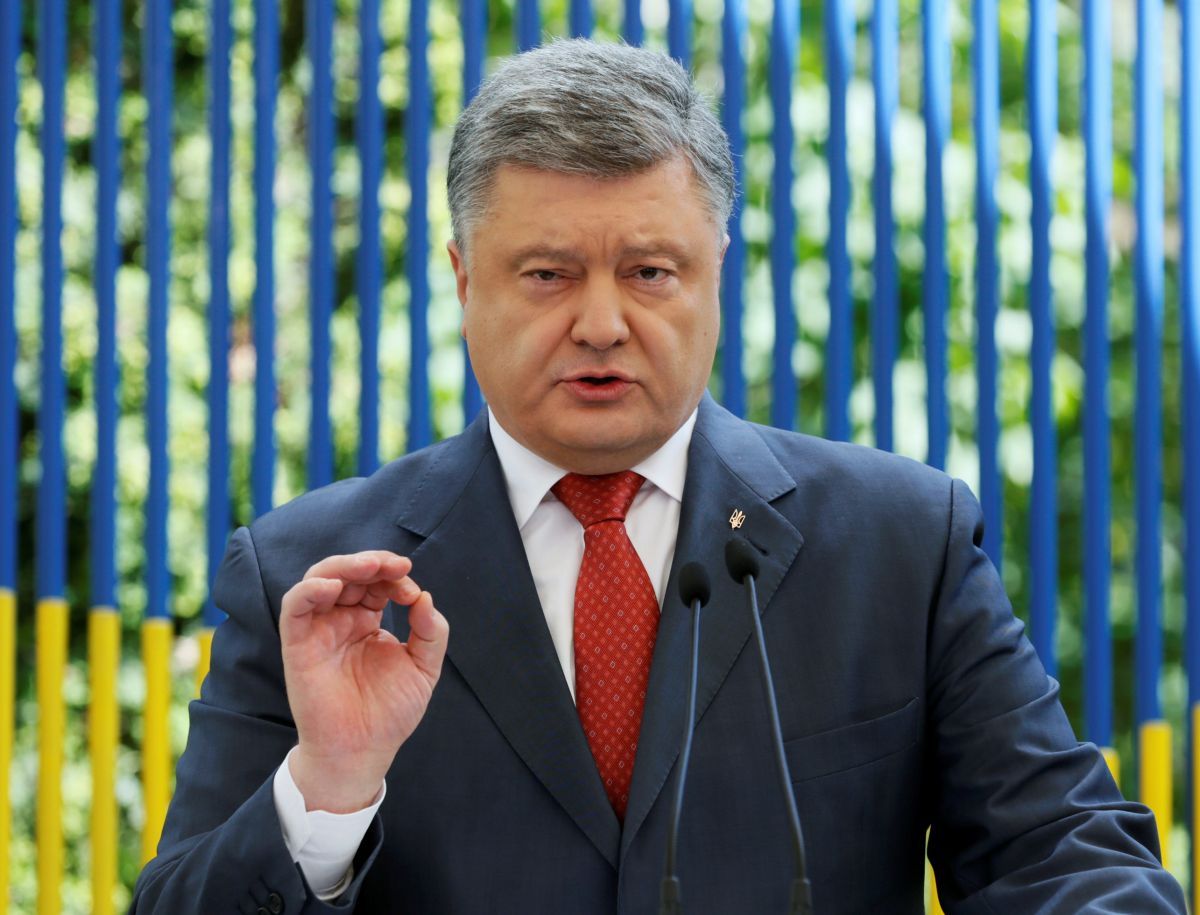 REUTERS
"One should be aware that the Alliance has no consensus for Ukraine's membership," he said during his annual address to parliament on foreign and domestic policy on Tuesday.
"Yes, the doors are opened, as stated, since the Bucharest Summit in 2008.
"But these doors work as automatic ones – they may shut if quickly approached," he added.
"Therefore, each of our steps should be well-balanced and considered in advance so it doesn't happen, as was the case with the Action Plan on (NATO) membership eight years ago," he said.
"I'd like to stress that the measures we're taking now are, in fact, more significant than the 2008 Action Plan," he added.
Relations between NATO and Ukraine date back to the early 1990s and have since developed into one of the most substantial of NATO's partnerships.
Since 2014, in the wake of the Russia-Ukraine conflict, co-operation has been intensified in critical areas.
Dialogue and co-operation started after the end of the Cold War, when newly independent Ukraine joined the North Atlantic Co-operation Council (1991) and the Partnership for Peace programme (1994).
Relations were strengthened with the signing of the 1997 Charter on a Distinctive Partnership, which established the NATO-Ukraine Commission (NUC) to take this co-operation forward.
Priority was given to support comprehensive reforms in the security and defense sector, which was vital for Ukraine's democratic development and for strengthening its ability to defend itself.
In response to the Russia-Ukraine conflict, NATO has reinforced its support for capability development and capacity building in Ukraine.
At the Bucharest Summit in April 2008, Allied leaders agreed that Ukraine would become a NATO member in future.
Read alsoNATO releases video of U.S. Marines' first ever amphibious landing in UkraineIn December 2008, NUC foreign ministers agreed to enhance opportunities for assisting Ukraine in its efforts to meet membership requirements and to develop an Annual National Programme (ANP).
A "Declaration to Complement the Charter on a Distinctive Partnership between NATO and Ukraine" was signed on August 21, 2009, to reflect decisions taken at the Bucharest Summit and the December foreign ministers' meeting in 2008.
Read alsoUkraine army gets over 10,000 samples of weapons, military equipment since early 2016On December 29, 2014, Poroshenko signed into law a bill to cancel the non-bloc status of Ukraine and announced that the country will start a process to achieve the criteria needed for NATO membership and also integrate into the Euro-Atlantic security space.
He further indicated that a referendum would be held if his country was to apply for NATO membership.
If you see a spelling error on our site, select it and press Ctrl+Enter