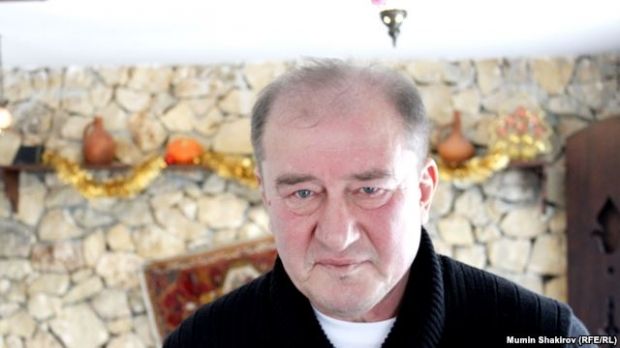 Ilmi Umerov was detained in Bakhchisaray, Crimea, on May 12 / Photo from Radio Svoboda
"I've arrived in Crimea. Umerov has just been released from a psychiatric ward in Simferopol," lawyer Mark Feygin tweeted on Wednesday.
"The release of Ilmi Umerov is only part of that important mission set by the defense. Now we need to press for the dismissal of charges brought against Ilmi under Article 280.1," he wrote.
As UNIAN reported earlier, the FSB Russian Federal Security Service, in May 2016, initiated a criminal case against Umerov on charges of separatism. Kremlin-controlled Crimean prosecutor Natalia Poklonskaya said Umerov had called for violating Russia's territorial integrity on Ukrainian TV channel ATR.
Read alsoU.K. calls on Russia to free Crimean Tatar activist Umerov, return Crimea to UkraineUmerov was detained on May 12. Despite his ill health, Simferopol's Russia-controlled Kyivsky district court ordered his forensic psychiatric examination. The tests began on August 18.
Umerov was earlier expected to be held in the psychiatric unit until September 7.